Water Symposium Aims To Energize Students, Raise Awareness of Challenges Navajo Nation Faces
April 18, 2022
---
New Mexico Tech, Navajo Tech are major sponsors of April 23 competition at Farmington High School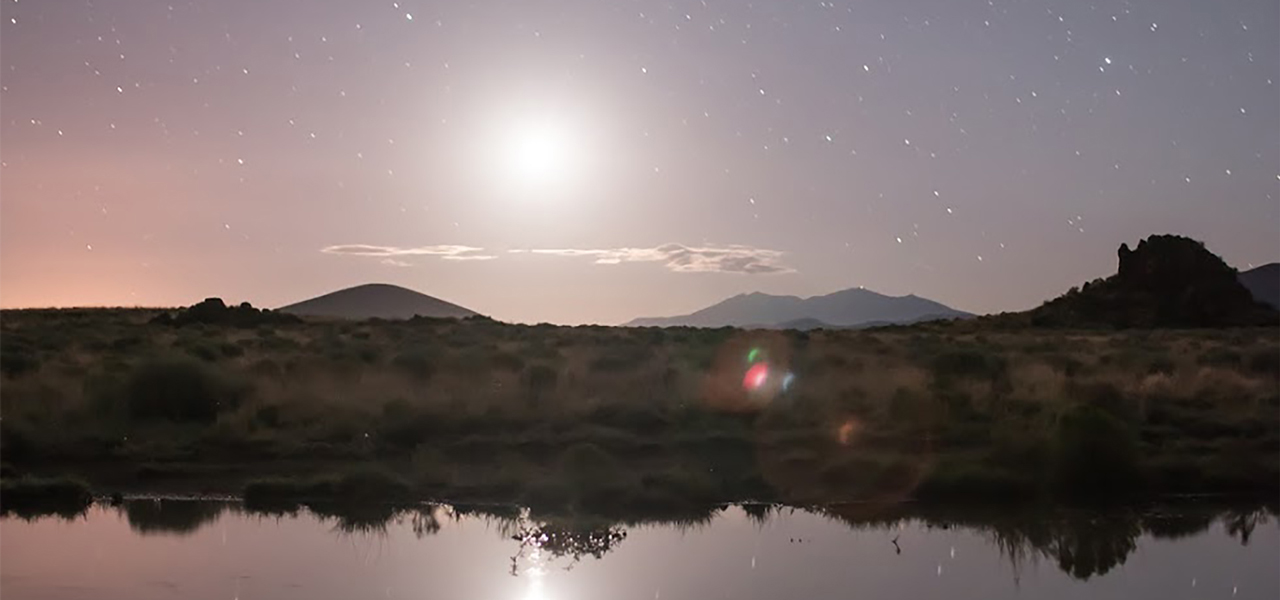 SOCORRO, N.M. – An inaugural daylong symposium aimed at raising awareness of efforts to ensure access to clean water for the Navajo Nation and inspiring students to get involved in water purification efforts will be held Saturday, April 23, at Farmington High School. The Navajo Technical University-New Mexico Tech Navajo Nation Water Purification Project (N4WPP) is sponsoring the competition for Four Corners-area high school students, challenging them in a Water Challenge knowledge test, as well as poster presentations from graduate students from across the state.
Students participating in the competition will present their posters highlighting their research and solutions to a panel of judges and will vie for awards and prizes, including medals and scholarships. The Water Symposium also will include a mentorship and internship fair featuring the event's sponsor organizations and industry partners.
Water Symposium attendees also will hear from a panel of Native Americans who will share their stories about what led them to address social challenges and tackle the complex challenges related to water resources in Native communities. The symposium's keynote speaker will be Crystal Tulley-Cordova, Ph.D., principal hydrologist in the Navajo Nation Department of Water Resources, Water Management Branch. She has worked collaboratively with Navajo Nation partners on water-related research since 2013.
The Water Symposium was created to give students an opportunity to learn, brainstorm, and share their solutions to the water challenges affecting the Navajo Nation, according to Sharon Sessions, Ph.D., New Mexico Tech physics professor and outreach director. Sessions, along with Laila Sturgis, senior hydrogeologist and technical manager at the New Mexico Bureau of Geology and Mineral Resources, are the event's organizers. Sessions said the student competitions within the Water Symposium are modeled after the Science Olympiad, an academic tournament hosted annually by New Mexico Tech.
"The big focus is really on helping with water challenges and helping get students engaged with solutions," she said. "A huge part of the project is having students involved in every step."
Students will help determine best locations on the Navajo reservation for water purification technology originally developed at the Petroleum Recovery Research Center at New Mexico Tech for treating produced water in remote old fields. Participating in the water challenge also will help students develop their research, communications, and problem-solving skills – much-needed proficiencies as they become future community leaders.
"Helping to provide long-term sustainability by helping to educate and provide opportunities for the students to be involved because ultimately the students are going to be the ones -- in the long term – to solve the problems and keep the solutions going," she said. The Water Symposium aims to "raise awareness around these challenges and to get [students] inspired and recognize that they can be part of the solution."
Key challenges facing the Navajo Nation include that 30% of the reservation's population do not have access to running water at their homes, so they must travel to access water. Most rural water sources on the Navajo reservation are intended primarily for livestock and agricultural uses, not human consumption, and many are contaminated with uranium. These challenges prompted New Mexico Tech and Navajo Technical University in Crownpoint in September 2020 to begin collaborating on a water purification system on the reservation and other cooperative projects, including the Water Symposium.
More information about the Water Symposium is on the New Mexico Tech website: www.nmt.edu/outreach/media/water-symposium.php
More information about the Navajo Technical University-New Mexico Tech Navajo Nation Water Purification Project is on the New Mexico Tech website: www.nmt.edu/restore/