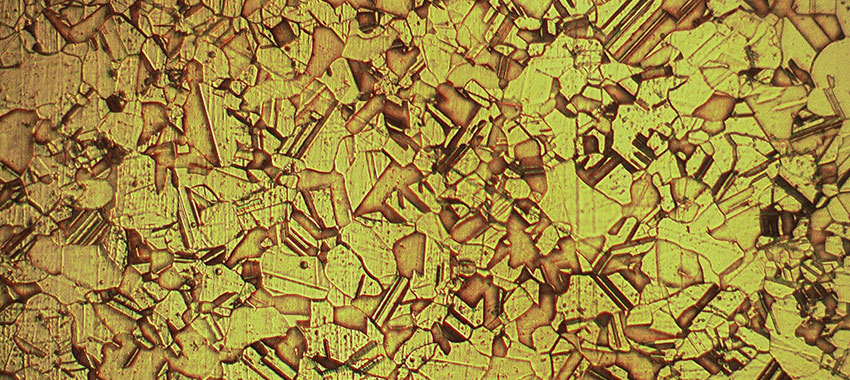 Department of Materials & Metallurgical Engineering
Departmental Accreditation
The Mission of the NMT Materials and Metallurgical Engineering Department is:
To educate our students so that they are prepared to obtain and succeed in the best positions in industry, government laboratories, and graduate schools;
To advance the frontiers of materials science and engineering;
To serve the public of New Mexico through outreach and expanded education;
Program Educational Objectives
Program educational objectives are broad statements that describe the career and professional accomplishments that the program is preparing graduates to achieve. The Materials Engineering, Materials Engineering with Metallurgical Engineering Option, and Materials Engineering with Biomaterials option programs will prepare graduates who:
Establish themselves in a range of careers in industry or government or pursue post baccalaureate education in engineering, science, business, law, medicine, or other professional discipline;
Advance their chosen profession;
Engage in appropriate professional societies and in continuing education activities;
Accreditation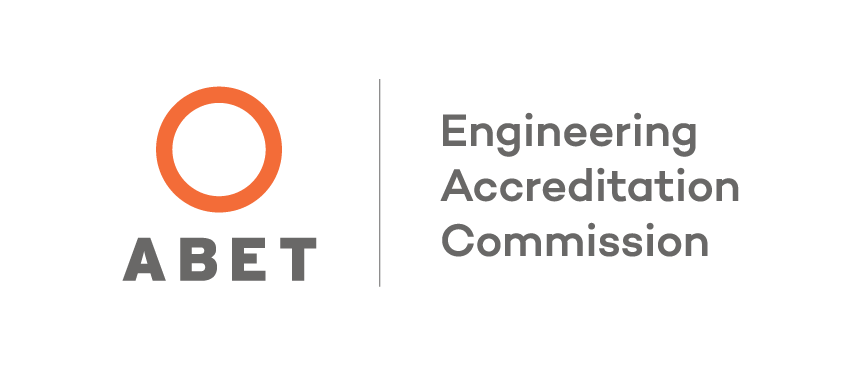 The Bachelor of Science Degree in Materials Engineering is accredited by the Engineering Accreditation Commission (EAC) of ABET, 111 Market Place, Suite 1050, Baltimore, MD 21202-4012, Telephone: (410) 347-7700.
Student Outcomes
1. an ability to identify, formulate, and solve complex engineering
problems by applying principles of engineering, science, and
mathematics
2. an ability to apply engineering design to produce solutions that meet
specified needs with consideration of public health, safety, and
welfare, as well as global, cultural, social, environmental, and
economic factors
3. an ability to communicate effectively with a range of audiences
4. an ability to recognize ethical and professional responsibilities in
engineering situations and make informed judgments, which must
consider the impact of engineering solutions in global, economic,
environmental, and societal contexts
5. an ability to function effectively on a team whose members together
provide leadership, create a collaborative and inclusive environment,
establish goals, plan tasks, and meet objectives
6. an ability to develop and conduct appropriate experimentation,
analyze and interpret data, and use engineering judgment to draw
conclusions
7. an ability to acquire and apply new knowledge as needed, using
appropriate learning strategies
New Mexico Tech Mission Statement
New Mexico Tech is an institute of higher learning that serves the diverse population of New Mexico by integrating education, research, public service, and economic development through emphasis on science, engineering, and natural resources. Its mission is multi-fold:
Helping students learn creative approaches to addressing complex issues;
Acknowledging state and national diversity and developing an inclusive learning environment;
Creating and communicating knowledge;
Solving technical and scientific problems.
Student Enrollment
Years 2010-2018 is the average enrollment of the fall and spring semesters. Starting in 2019 is the enrollment at the end of the fall semester.
| | | | | | |
| --- | --- | --- | --- | --- | --- |
| Year | BS | MS | ME | PhD | MS+ME+PhD |
| 2010-2011 | 58 | 22 | | 15 | 37 |
| 2011-2012 | 53 | 17 | | 17 | 34 |
| 2012-2013 | 53 | 19 | | 14 | 33 |
| 2013-2014 | 64 | 16 | | 13 | 29 |
| 2014-2015 | 59 | 16 | | 16 | 32 |
| 2015-2016 | 63 | 19 | | 18 | 37 |
| 2016-2017 | 58 | 20 | | 19 | 39 |
| 2017-2018 | 52 | 19 | | 15 | 34 |
| 2018-2019 | 57 | 22 | | 12 | 34 |
| 2019 | 33 | 18 | | 10 | 28 |
| 2020 | 27 | 23 | 2 | 7 | 32 |
| 2021 | 30 | 16 | 3 | 11 | 30 |
| 2022 | 29 | | | | |
Number of Graduates per year
| | | | | | |
| --- | --- | --- | --- | --- | --- |
| Year | BS | MS | ME | PhD | MS+ME+PhD |
| 2006-2007 | 8 | 7 | | 3 | 10 |
| 2007-2008 | 9 | 2 | | 1 | 3 |
| 2008-2009 | 6 | 10 | | 3 | 13 |
| 2009-2010 | 2 | 5 | | 1 | 6 |
| 2010-2011 | 12 | 11 | | 1 | 12 |
| 2011-2012 | 13 | 3 | | 3 | 6 |
| 2012-2013 | 6 | 6 | | 2 | 8 |
| 2013-2014 | 12 | 7 | | 2 | 9 |
| 2014-2015 | 6 | 4 | | 2 | 6 |
| 2015-2016 | 11 | 7 | | 0 | 7 |
| 2016-2017 | 13 | 4 | | 4 | 8 |
| 2017-2018 | 15 | 1 | | 3 | 4 |
| 2018-2019 | 13 | 8 | | 0 | 8 |
| 2019-2020 | 10 | 2 | 2 | 3 | 8 |
| 2020-2021 | 5 | 10 | 2 | 2 | 12 |
| 2021-2022 | 7 | 9 | 1 | 0 | 10 |