Dr. Jamie Kimberley recognized by SEM
September 28, 2018
---
Dr. Jamie Kimberley is awarded the Society for Experimental Mechanics SEM J.D. Dally Young Investigator Award.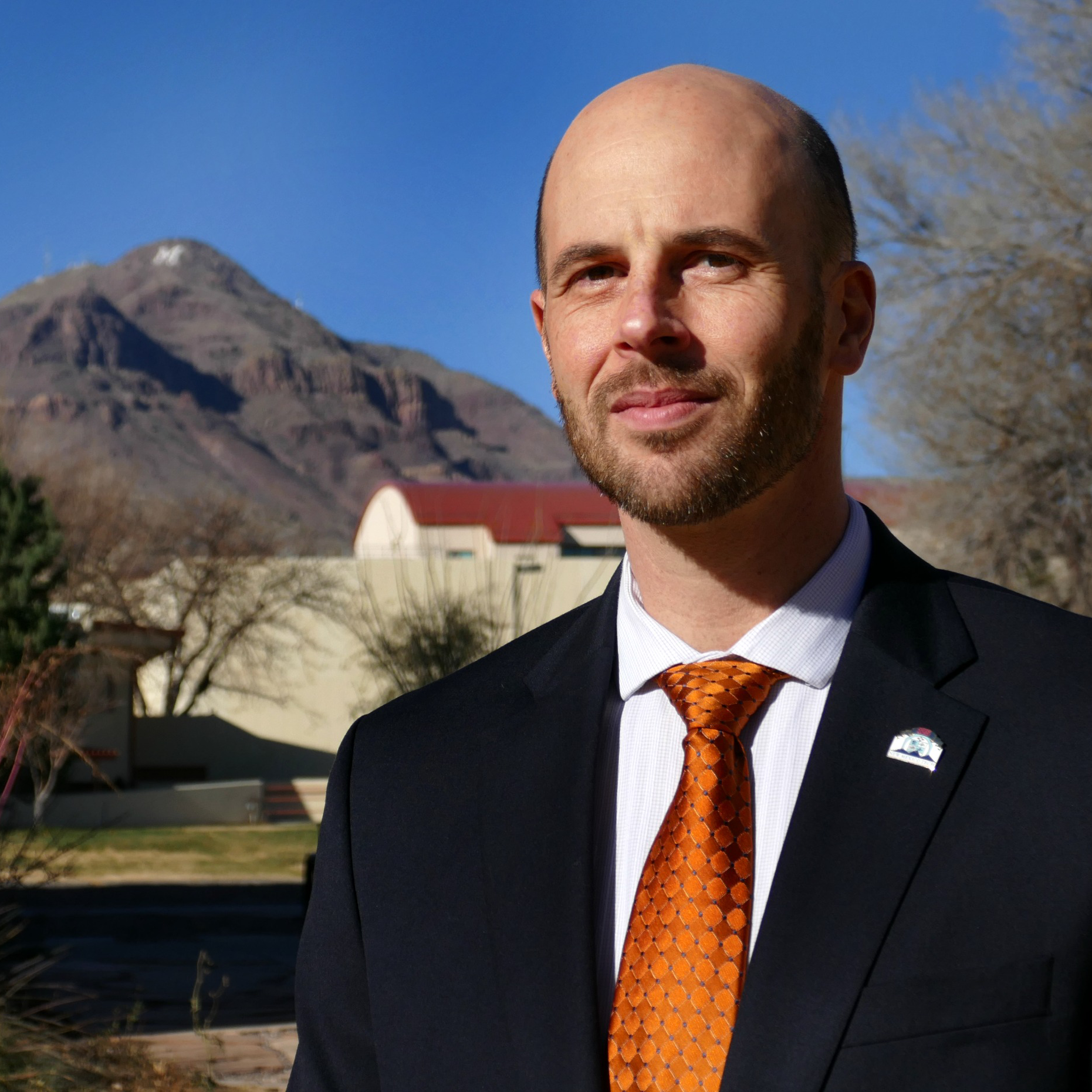 Mechanical Engineering Associate Professor Dr. Jamie Kimberley has been awarded the Society for Experimental Mechanics (SEM) J.D. Dally Young Investigator Award. Dr. Kimberley joined New Mexico Tech in August 2012. He received his B.S. in Mechanical Engineering from the State University of New York at Binghamton. Thereafter he attended the University of Illinois at Urbana–Champaign, receiving his M.S. in Theoretical & Applied Mechanics and his Ph.D. in Aerospace Engineering. Upon completion of his Doctoral degree he joined the Department of Mechanical Engineering at Johns Hopkins University as a postdoctoral fellow.

His research interests focus on the experimental characterization of materials subjected to high rate loading, and the development of models describing the associated material response. Research topics have spanned serval orders of magnitude in length scale: from the impact response of Micro Electromechanical Systems (micron scale) to asteroid disruption studies (Kilometer scale). Current topics of interest focus on problems of dynamic micromechanics in coupled materials systems (e.g. mechanoluminescent materials and reactive material systems).