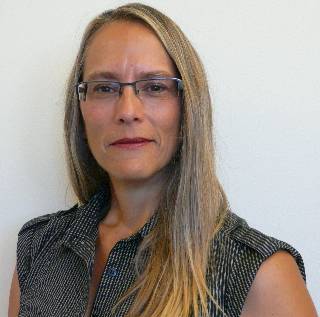 ---
Biosketch:
Dr. Lorie M. Liebrock is the Director of the New Mexico Cybersecurity Center of Excellence for Economic Development and the New Mexico Tech Cybersecurity Education Center. Dr. Liebrock reports to the Vice President of Academic Affairs and works closely on economic development with the Executive Director of the NMT Office of Innovation Commercialization. Her work with the Cybersecurity Centers leads projects including a Summer Institute with Sandia National Laboratories, an expansion project for Codebrearker Challenge, and an economic development project to help New Mexico companies prepare for Cybersecurity Maturity Model Certification. She is a Professor of Computer Science and Engineering and is the principal investigator for NMT's NSF-funded Scholarship for Service Program in which she has mentored over 60 students who have gone on to government service in security. Dr. Liebrock has extensive experience in cybersecurity, as well as parallel and high performance computing. She has published twenty-six journal articles, thirty-nine conference and workshop papers, and holds two US patents. Her research includes enterprise-wide cybersecurity, foundations of computer science, information assurance, parallel processing, and visualization with a focus on complex problems that require the integration of many aspects of computer science. This provides many student research opportunities, as she integrates students in all of her research - from freshmen to Ph.D. candidates. Dr. Liebrock holds both M.S. and Ph.D. in Computer Science from Rice University and B.S. and M.S. in Computer Science from Michigan Technological University.
Research Summary: Dr. Lorie M. Liebrock's research interests focus on issues related to cybersecurity. She has worked with numerous students on a variety of issues in cybersecurity from analysis of impact of legal and policy changes on organizations, to metrics for determining the effectiveness of classifiers on applied problems, to forensics, enterprise-wide cybersecurity, and emulytics. Her approach to cybersecurity research integrates the transdisciplinary breadth of cybersecurity - from computer science, to policy, to psychology.
She has also done significant research in parallel computing. One long term focus is on using problem topology during compilation. In particular, the use of topology to automate data distribution and allow application of regular application optimizations to partially regular problems. She has developed algorithms for automatic distribution of irregularly coupled regular mesh (a.k.a. composite grid or multiblock) problems, e.g., aircraft aerodynamics and water-cooled nuclear reactor simulations, via the use of problem topology. For use with these automatic distribution algorithms, she has developed a program template and a set of style guidelines for these applications that allow automatic transformation of an application code with no notion of data distribution into a standard High Performance Fortran program with complete distribution specification.