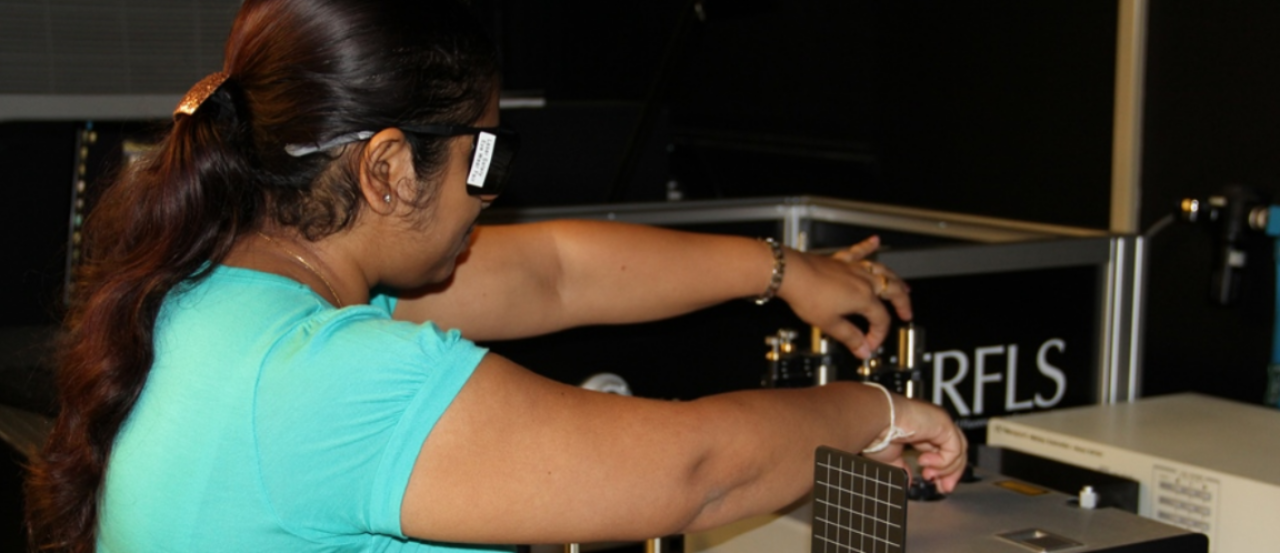 Department of Chemistry
Graduate Program
The Department of Chemistry at New Mexico Tech offers the Master of Science and Doctor of Philosophy degrees. We offer numerous traditional and non-traditional chemistry courses for both undergraduates and graduates. While the faculty are qualified in the major divisions of chemistry, such as organic, analytical, physical and biochemistry, research is focused on topics that relate chemistry to human society. Faculty in Chemistry conduct research in two general areas that relate chemistry to human society, human health related and environmental topics.
Major areas of research include:
understanding the underlying chemical principles of the environmental processes,

discovering novel bioanalytical methods, biomedical devices and drugs to fight human diseases,

finding solutions for energy crisis developing sustainability standards for products that use energy.
While graduate students gain invaluable research skills and experience from their graduate research work, our chemistry major undergraduates are provided opportunities to participate year-long research during their senior year with an assigned research advisor. More details on our faculty and their research programs are available on our People page and on the faculty's individual web pages. You are encouraged to directly contact any faculty whose research interests you.