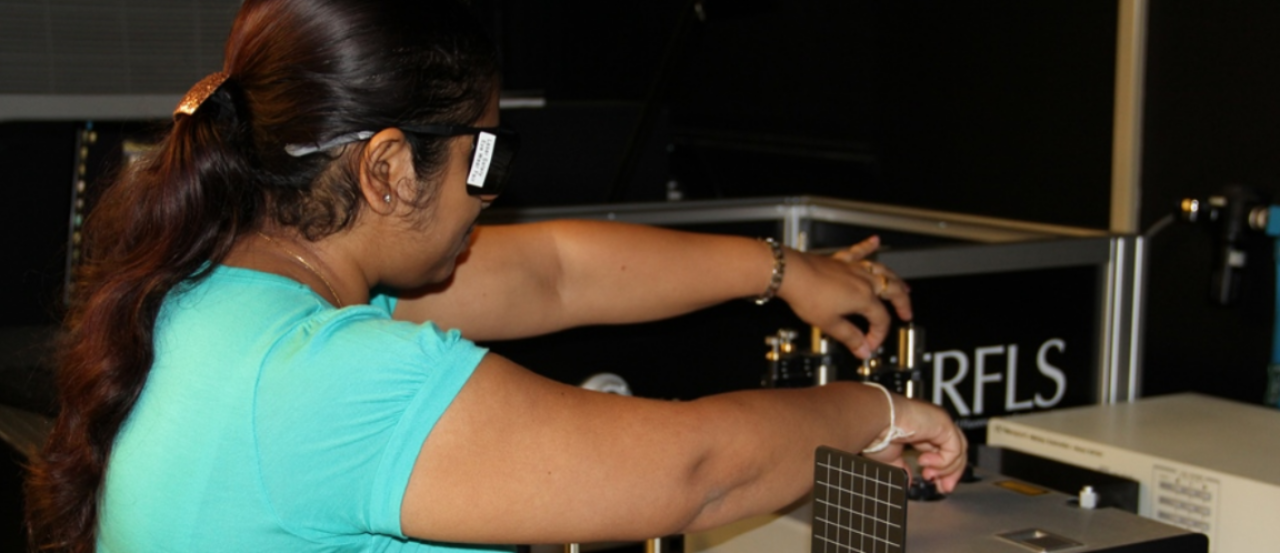 Chemistry Graduate Program
Prospective Students
Living in Socorro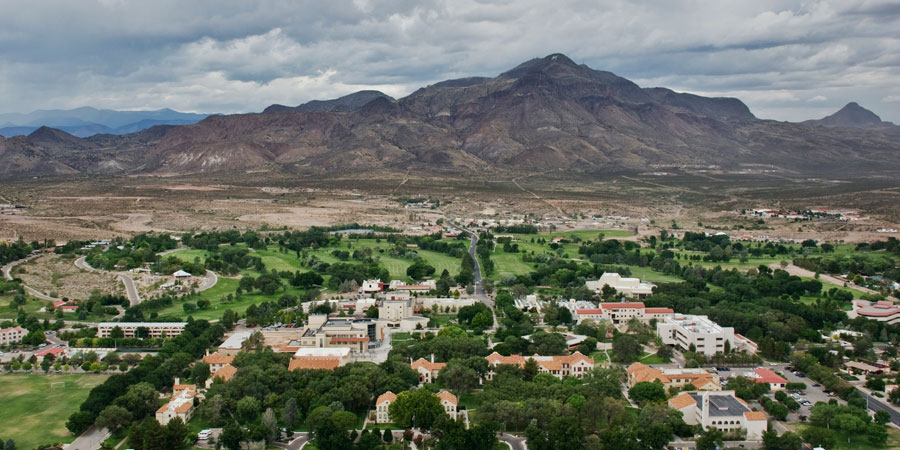 Located in the colorful and historic Rio Grande valley, New Mexico Tech has a beautifully-landscaped green campus and an adjacent 18-hole championship golf course. The campus sits at the foot hills of the "M" Mountain and has easy access to rock-climbing, mountain biking, hiking, camping, star-gazing, and many more outdoor activities!
Numerous restaurants, grocery stores, clothing stores, farmers markets and parks are within walking distance of New Mexico Tech. Our downtown Plaza serves as the staging ground for a variety of events throughout the year. Sunny Socorro gets an average of 300 days of sunshine a year, which allows plenty of time for outdoor fun.
Throughout the year New Mexico Tech and Socorro Chamber of Commerce team together with numerous businesses in the community to provide a line of fun and eventful shows for our students and people of the Socorro Community. These venues range from theatrical and classical plays, music, and comedy family entertainment.
These are just a few of many features that make Socorro a great place to spend a graduate career - a safe and friendly small town feel, short commutes, and plentiful reasonably-priced housing. Plan a visit to the Department of Chemistry and see for yourself!
Housing
Socorro provides a variety of housing options, from apartment buildings; rooming houses to university-owned rental units are available.
*Note there are numerous privately owned apartments and homes all around the surrounding Socorro area.
Transportation
The Albuquerque Sunport, served by national and regional airlines, is located in Albuquerque New Mexico, a one hour drive from campus. Socorro is located in the central part of New Mexico and is within 75 miles of Albuquerque, and is centrally located within 200 miles of any major city in New Mexico. The City of Socorro provides a shuttle service around town and some surrounding communities so that you may access the New Mexico Rail runner making transportation accessible for everyone attending NMT.
The Socorro shuttle service is available Monday through Friday with low rate of $.25 one way within city limits. For other rates please see www.socorronm.gov/city-services/transprtation for all schedules and pricing. Students may get discounts please inquire thru the given web site above. There are also many bicycle racks on campus, Motorcycle/scooter parking spaces, and parking lots on campus.
Distance between Cities you may want to visit:
Socorro to

Albuquerque, NM - 72 miles

Socorro to

Santa Fe, NM - 139 miles

Socorro to

Las Cruses, NM - 147 miles

Socorro to

El Paso, TX - 193 miles

Socorro to

Phoenix, AZ - 379 miles

Socorro to

Tucson, AZ - 371 miles

Socorro to

Pueblo, CO - 409 miles

Socorro to

Colorado Springs, CO

- 435 miles
Socorro to

Denver, CO - 521 miles

Socorro to

Dallas, TX

- 656 miles
Socorro to

San Antonio, TX - 741 miles

Socorro to

Houston, TX - 936 miles

Socorro to

Las Vegas, NV - 578 miles