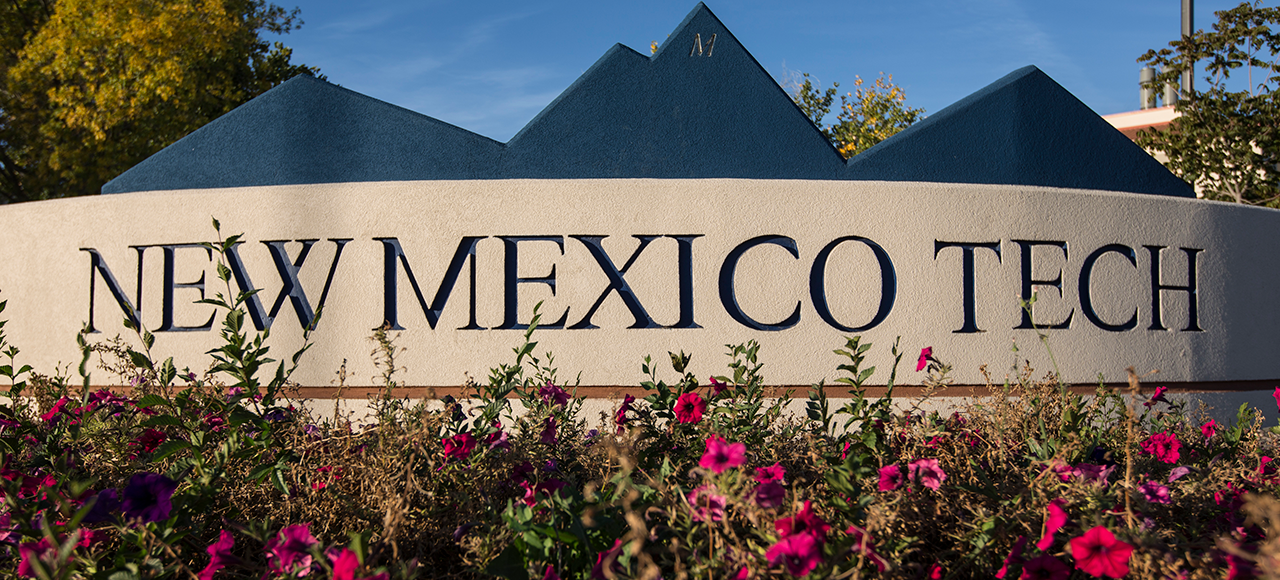 Department of Civil and Environmental Engineering
Environmental Engineering Club
The Environmental Engineering Club (EEC) is an organization of students and professors interested in furthering their knowledge of practical applications in the industry. The club receives its operating budget through fund-raisers and money from the NMT Student Association (SA) each semester. The EEC functions as a vehicle for organizing and funding student trips to a wide variety of industries to examine the processes and the applications of pollution control. In the past, we have visited:
Rocky Mountain Arsenal
Coors Brewery
Four Corners Power Plant
Navajo Coal Mine
Waste Isolation Pilot Project (WIPP)
Asarco Copper Mine
Intel Manufacturing Plant
Fred Harvey Wastewater Treatment Plant
Palo Verde Nuclear Power Plant
Albuquerque Aquarium
Socorro Wastewater Treatment Plant
The EEC has also held social gatherings and taken part in Earth Day programs and cleanups. The club is a great way to meet fellow environmental engineering students and learn what environmental engineers really do.
Air & Waste Management Association (A&WMA)
The EEC also functions as a student chapter of the Air & Waste Management Association (A&WMA). Because of the NMT Student Association Bylaws, the Environmental Engineering Club and the NMT Student Chapter of A&WMA are one and the same. We do not require any dues to join the student chapter.

History of the EEC
The New Mexico Tech student chapter was formed in 1993 after several students attended the national conference that summer in Denver. Since then, there has been at least one student from the club in attendance at the national meeting each subsequent year. Student members are encouraged to get involved as student members with A&WMA on a national level and the Rocky Mountain States Section (RMSS) of the A&WMA.
Purpose
A&WMA is a nonprofit, technical and educational organization with over 16,000 members in more than 61 countries. The Association provides a neutral forum where all viewpoints of environmental issues (technical, scientific, economic, social, political, and public health) receive equal consideration. Founded in 1907, A&WMA has published thousands of journal articles, newsletters, and directories. It has also held countless numbers of workshops, conferences, seminars, and educational courses.
This is a professional organization representing many disciplines: engineering, physical and social sciences, health, law, and management. For more info on this world-wide organization visit the Air and Waste Management Association Homepage.
A&WMA is primarily concerned with air pollution and the waste management side of environmental professions (hence the name). So if you're interested in the Clean Air Act, air toxics, ozone, RCRA regulations, hazardous waste treatment, solid waste combustion and management, or permitting ... then, this organization is probably for you! There are also a number of people working in water pollution and water resource management who are active members of this organization.
Rocky Mountain States Section (RMSS)
The Rocky Mountain States Section is part of a geographic breakdown of the Air and Waste Management Association. Sections make it easier to communicate and meet more regularly. The New Mexico Tech student chapter is part of the RMSS and regularly attends their annual conference in Denver. Be sure to visit the RMSS homepage.
Advantages of joining A&WMA and RMSS
Networking opportunities with leading professionals in the environmental field (it's the old adage, "It's not what you know, but WHO you know.")
Access to cutting-edge professional, scientific, and technological resources.
Opportunities for professional training and development. If not now, maybe your future employer will be interested in this advantage.
A one-year subscription to the Journal of the Air & Waste Management Association and Environmental Manager. A great source of background info and vendors for those design projects.
Discounts on registration fees for the Association's Annual Meeting, specialty conferences, workshops, seminars, and education courses. Granted, students don't get the free meals that regular registrants do, but the savings make it worth it.
Discounts on all Association publications, videotapes, and CDs.
A subscription to the Association's bimonthly newsletter News and Views.
Opportunities to assume leadership and decision making roles through participation in various councils and committees. Résumé builder if you need it.
Annual guides to products, consultants, and government agencies. Again, a great resource for those pesky projects.
Use of the Association's on-line bulletin board system with such features as Assocation-wide e-mail, access to the library of both Journal and Abstract articles, up-to-date information on upcoming Association conferences, workshops, seminars, and education courses, the publication catalog and career connection information for employers and prospective employers. (This career connection thing is really handy for graduating seniors.)