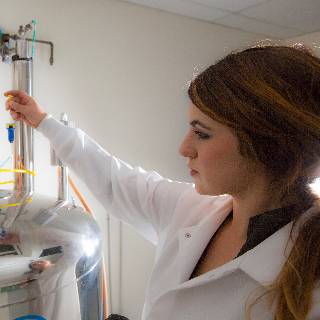 Lindsay Candelaria '18
The graduate program at New Mexico tech has enabled me to access unique and exciting research opportunities in areas that I was most passionate about. Small class sizes, top notch faculty and tremendous studying resources are why I chose this program.
---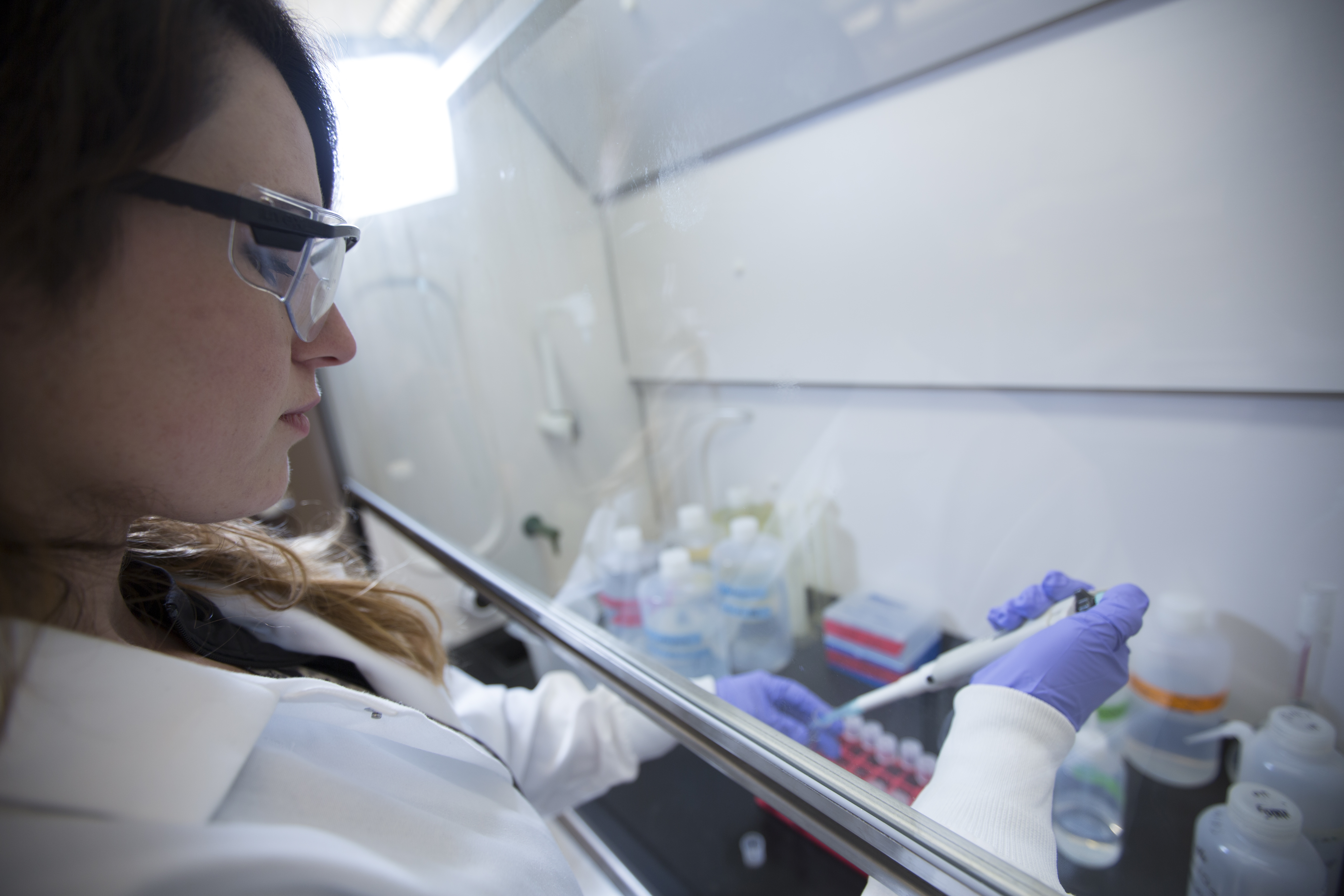 New Mexico Tech Graduate Student Lindsay Candelaria has a Master's degree in Chemistry from New Mexico Tech and is now a Ph.D. student in the Materials Engineering department, knee-deep in her candidacy year. But even as a six-year-old growing up in Bloomfield, N.M., she knew she wanted to find a way to help people suffering from disease.
Cancer her recently taken her grandmother from Lindsay and her three older siblings, and the four of them decided then that they would do all they could to help people who are suffering from life-threatening diseases.
That experience fueled Lindsay's drive to execute the kind of research she's now doing at New Mexico Tech. She's part of a research team that has been working on a new method of chemical separation that synthesizes nearly pure chemicals. For their efforts, Lindsay and her research team have received a provisional patent for the new technique.
The method's practical application lies in the pharmaceutical industry, where this chemical separation research has resulted in creating purer forms of medications. That means the medicine you make be taking in the not-too-distant future will result in far fewer side effects and require smaller doses for the same level of treatment. Lindsay's research holds the potential to reduce the overall cost of recovering from a wide variety of illnesses.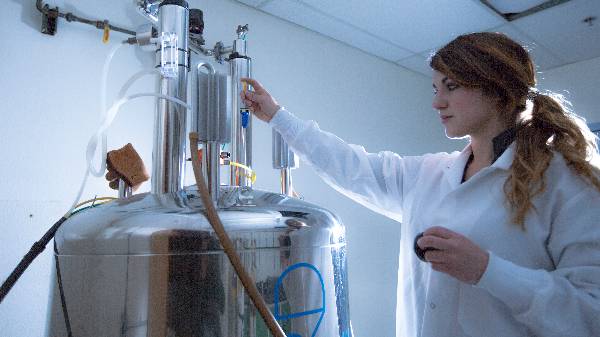 "A lot of times, there are problems with current drugs in the market and from my perspective, this has the potential to make medications more effective," Lindsay said. "It has the chance to reduce costs and I think that's a pretty important thing as well."
Lindsay's team was the first to get the technique to work. Her research has pushed the technology forward, and has received both regional and national media attention. Both Albuquerque's Fox and NBC news affiliates have featured Lindsay's work, and she's seen articles written about her in magazines and newspapers. She was also a featured guest on iHeart Radio's KTEG's morning radio talk show.
Lindsay is fulfilling the promise she made to her siblings and that six-year-old version of herself, and she's doing it at New Mexico Tech.