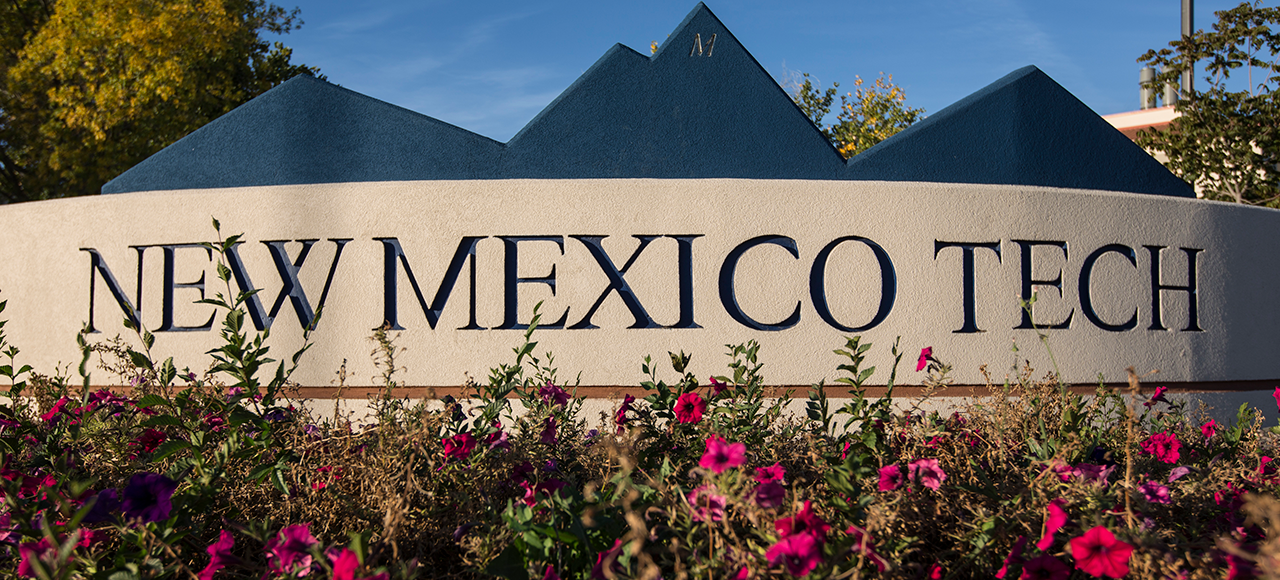 NMT Apartment Communities
Mountain Springs Apartments
General info MSA FACILITIES INFORMATION 3D VIRTUAL TOURS
Mountain Springs offers NMT's seniors, graduate students and families the independence of living in an apartment off of the main campus with the convenience of living nearby. Mountain Springs contains 1 bed/1 bath or 2 bed/2 bath units complete with a living room and a kitchen with a range and refrigerator. 2 bed/2 bath apartments can be either 2 double bedrooms or 1 single bedroom + 1 double bedroom, depending on the building.
Furnishings are available to non-family unit.
The Space
Each furnished Double Bedroom offers:
2 loftable beds
2 desks with drawers
2 desk chairs
Walk-in closet
2 ethernet ports
1 large window
Each furnished Single Bedroom offers:
1 loftable bed
1 desk with drawers
1 desk chair
Large closet with sliding doors
1 ethernet port
1 large window
Each Living Room Offers:
Two tables
1 sofa chair
1 3-seat sofa chair
At least 2 outlets
Each Kitchen Offers:
1 refrigerator
1 range (oven, stove, and range hood)
A double-bowl sink with garbage disposal
Counters
Cabinets
Large pantry
Dishwasher (A, B, and C buildings only)
Mountain Springs offers:
A community laundry room/lounge in MSA B1 with washers/dryers, television set, large community table, and separate study room.
A variety of apartment layouts:
25 single apartments (1 bed | 1 bath) with an average size of 482 sq. ft. per apartment.
16 standard apartments (1 single bedroom | 1 double bedroom | 2 bath) at 900 sq. ft. per apartment.
5 large apartments (2 double bedroom | 2 bath) at 906 sq. ft. per apartment.
Mountain Springs Lounge & Laundry Room, located in MSA B1 :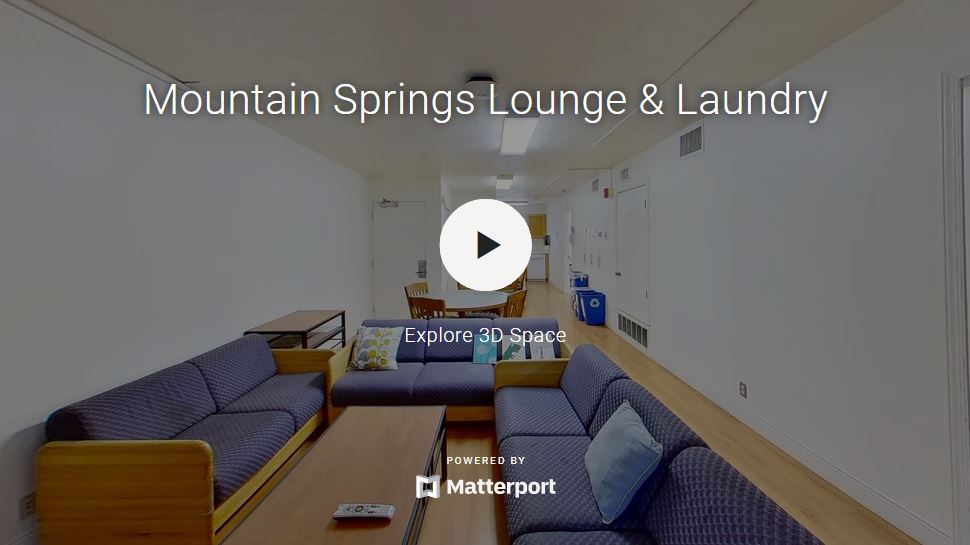 Mountain Springs B-Building, offering Double-Bedroom apartments: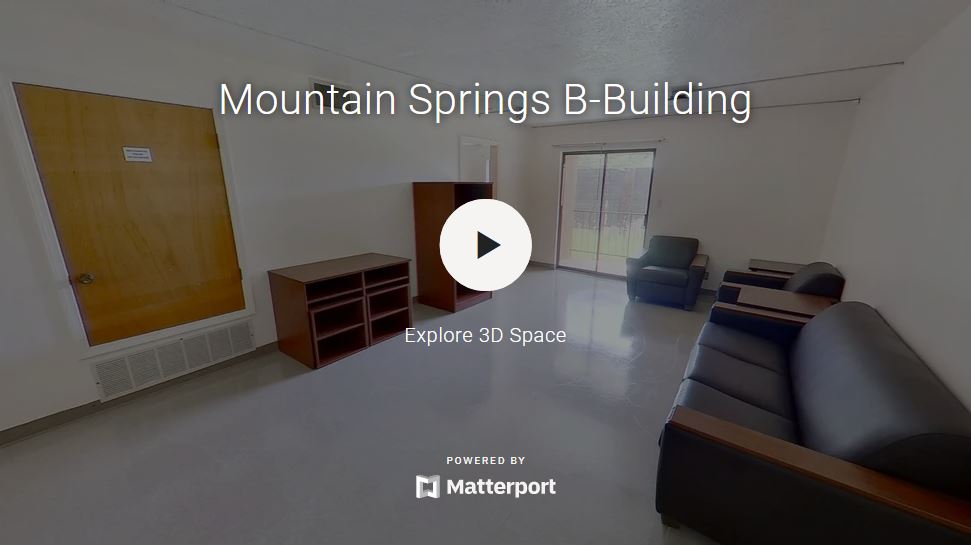 Mountain Springs E-Building, offering Single-Bedroom apartments: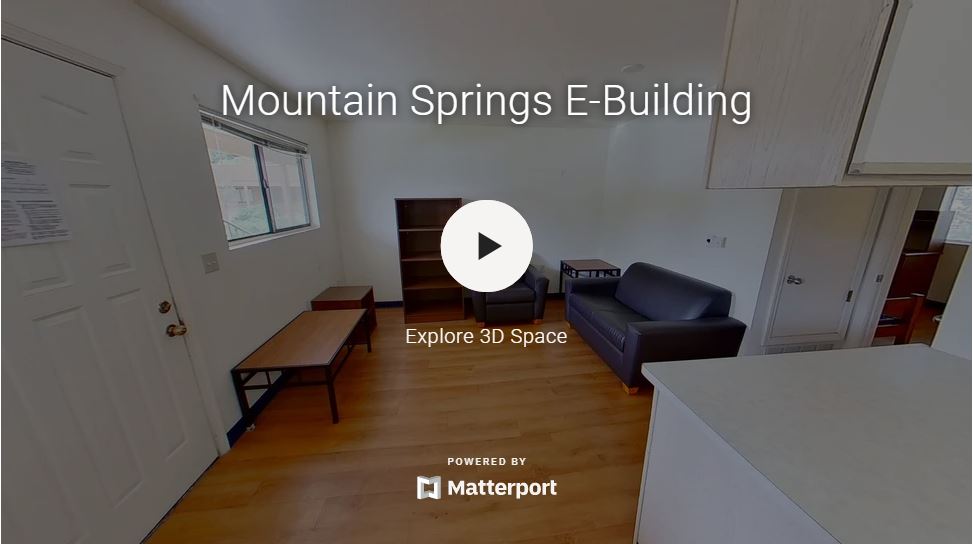 Mountain Springs A-Building, offering 1 Single + 1 Double Bedroom Apartments: