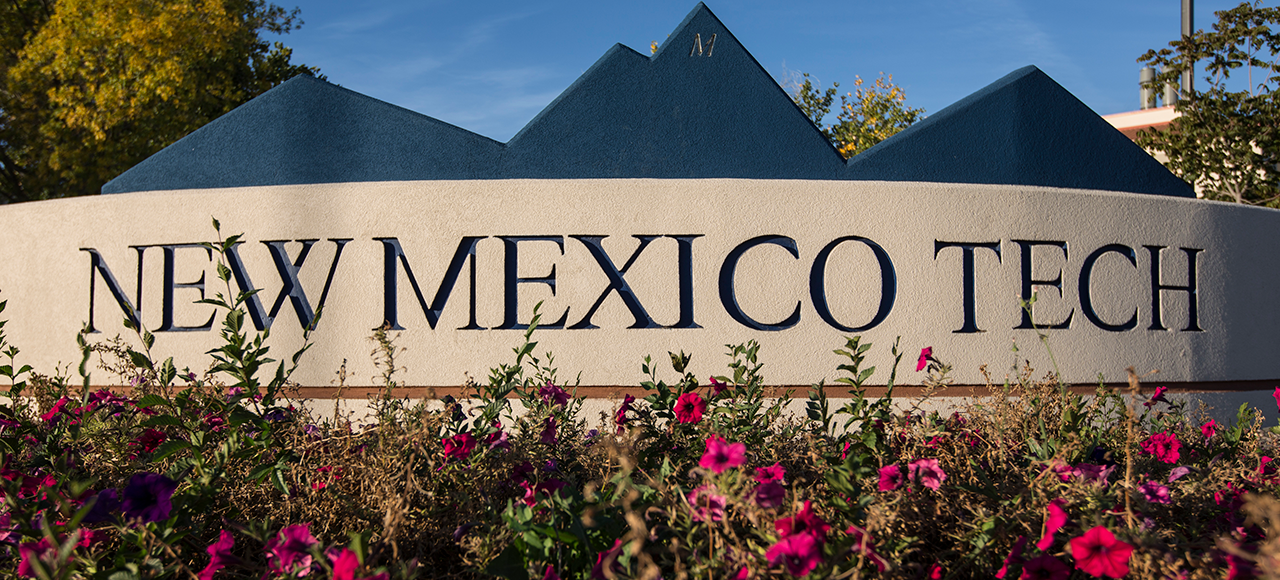 International Travel and Arriving at Tech
Before leaving your home country…
Important: Once you are admitted to New Mexico Tech and you have been notified that you will be receiving visa eligibility papers, wait. Do not attempt to enter the United States without a student visa. If you use a non-student visa to enter the United States, it may not be possible to change your status; you may be required to return home to obtain the correct visa and re-enter the U.S. in the correct status.
When you receive your visa eligibility papers, make arrangements to visit your nearest U.S. Consulate. Read carefully the instructions that will be included with your visa papers. Consular officers start with the presumption that you actually want to immigrate permanently to the United States. Your job is to convince the officer that you will return home after your study program. Bear in mind that student visas cannot be issued more than 90 days prior to the start of your study program. However, your visa application may be submitted earlier, and early submission is a good idea if you will likely be subject to extensive, time-consuming security checks.
Once you have your visa, make arrangements to travel. Remember that the United States immigration authorities will not permit you to enter the U.S. more than 30 days before the program start date on your visa papers. If you are traveling by air, you will probably want to make Albuquerque, New Mexico, your final destination. Ideally, you will arrive at Tech a few days before the program start date so that you will have time to recover from jet lag and to find housing. Undergraduates may also want to attend some of the regular Orientation sessions during the weekend just before the start of classes. Special international orientation sessions are held on Registration Day (the Monday before classes begin).
As you approach the United States port of entry…
Get ready to show the immigration officer your passport (with the visa stamp), your letter of admission, and your visa eligibility papers (which the Consulate may have put in a sealed official envelope). You will also be given a two-part I-94 ("Arrival-Departure Record").The I-94 is changing to an electronic system. Print your information accurately on this card.
As you pass through the immigration checkpoint, make sure that the officer:
Stamps your visa paper and returns it to you;
Stamps your passport and returns it to you; and
Stamps your I-94 and returns the "Departure Record" part to you.
Writes your visa type and "D/S" ("Duration of Status") on each stamp.
If these things do not happen, you may have trouble proving that you were legally admitted to the United States.
NB: Canadians and others not required to show passports or visas may ignore Step #2.
Getting from Albuquerque to New Mexico Tech…
Most students arrive at the Albuquerque airport and travel to Socorro the same day. Socorro is 75 miles (about 120 km) south of Albuquerque. Because students arrive at all times of day and night for a period of two or three weeks, we cannot promise a pick-up service at the airport. If you e-mail us your complete arrival information (day, time, airline, and flight number), we will pass this info to other students from your country or in your academic department to see if anyone is able to make the trip to meet you at the airport.
However, if you do not receive an e-mail confirming that such arrangements have been made, you should contact the International and Exchange Program office at international@admin.nmt.edu. There is a shuttle from the airport to the train station (RailRunner) that will take you to Belen, New Mexico. From Belen you may catch another shuttle to New Mexico Tech. Check the RailRunner website.
You should be prepared to stay in one of Socorro's motels (about $35 to $85 per night) until you can move into your permanent housing.
On-campus housing at New Mexico Tech…
New Mexico Tech offers a variety of accommodations on campus. To see the various possibilities, check out our Residential Life pages. From there, you will be able to download a reservation application and get all your questions answered.
Bear in mind that, if you make a reservation (and get a confirmation of that reservation) for on-campus housing, you generally will not be able to move into your room until three or four days before classes begin. This is why we say you should be prepared to spend one or more nights in a motel when you arrive.
…and off-campus housing in Socorro
Socorro offers many housing possibilities within easy walking distance of campus. Both apartments and houses are available, with rents ranging from $200 to $600 per month, depending on the size and the number of bedrooms. To find vacancies, you might:
Check the bulletin boards at the Fidel Student Services Center and around campus
Go to the Residential Life office, which keeps a list of housing opportunities;
Check the classified ads in the local newspapers (El Defensor-Chieftain and Mountain Mail)
Look in the Socorro phone book's yellow pages under "Apartments";
Walk around town to see where the vacancies are (look for signs with phone numbers or the manager's apartment number);
Find someone who is looking for another roommate;
Check with local real estate agents.
Remember that the initial cost of renting is high because the landlord will ask for "first and last month's rent" and a security/damage deposit. This can amount to about three times the monthly charge itself.
For example, if the monthly rate is $300, you (or you and your roommates) will probably have to give about $900 at the outset in order to move in.
Later, when you are ready to move out, the last month's rent is returned to you, along with any security/damage deposit that is owed you. Also remember that, when you live off campus, you are responsible for the utilities (water, gas, electricity, telephone). And, no matter where you live, you will need to purchase (or bring with you) some bed linens: mattress pad/protector, sheets, pillow and pillowcase, and one or two blankets.