---


WomenFest Mall, 1-7pm
Inspiration stations showcasing Socorro County Women (or connected to Socorro County) organizations, businesses and individuals who serve women and/or are women in a variety of professions including Arts, STEM, Health & Well Being, business owners, as Exhibitors, Vendors, doing Demonstrations, Workshops and more. Come mingle with our amazing community of women! Are you interested in participating in the WomenFest Mall? Email pas@nmt.edu.

Mainstage Schedule [Bios Below]
1:00-1:30 Julie Ford/Fullish Professors
1:35-1:45 Shelbi Etscorn
1:50-2:20 Terri Sunflower & Heartsleeve
2:25-2:40 Crystal Gutierrez – KRQE Newscaster
2:45-3:15 Val & Ben Thomas
3:20-3:30 Socorro High School Dance & Cheer Teams
3:35-4:05 Aditi Natesa - NMT Belly Dance Troupe
4:15-4:45 Colleen Gino's Horror Chicks & Lunatics
4:50-5:10 Zumba with Studio Z
5:15-6:00 Tuesdays @ 2
6:15-7:00 Tori Murillo Band


Workshops - Lawn South of Macey Center Fountain
Yoga, Marisa Wolfe (1:00pm), NMT and Socorro Yoga Instructor and Massage Therapist
Self-Defense, Dug Corpolongo (2:00pm), NMT Tai Chi Instructor
Yoga & Energy Techniques, Melissa Begay (3:00pm), NMT Recreation Director
Workshop - Macey Center Copper Patio
Mandala Painting with Nicole White (1:30pm & 3:00pm)
Spotlight Sessions & Workshops - Upper Lobby Gallery, Macey Center
Theater Games, Theresa Apodaca (1:00pm), NMT Theater Professor; Science Teacher. Acting games break the ice and engage people of all ages. These activities can be used as a get-to-know-you exercise, for warm-up, to introduce or practice a new skill or just for fun. Through exercises and improvisations, participants will be better able to appreciate the work of others as they learn performing arts techniques. .

Make Your Passion Your Profession: Publishing, Promotion, and Paychecks in Creative Spaces, Liz Gipson (1:30pm), Weaver, Writer, Educator. Are you completely enthralled with _________ (fill in the blank) and want to spend the rest of your life doing this thing? Liz Gipson will talk about possibilities and pitfalls of making your hobby your job. Liz has worked across the enthusiast spectrum, both looking for talent and filling that niche herself in a variety of media including print publishing, public and cable television, and digital start-ups. She will share her journey as a weaver and writer in the creative arts space, focusing on the three Cs—content, connections, and commitment. To learn more about Liz visit Yarnworker.

Follow Your Heart in Creating a Career, Sharon Sessions (2:00pm) is a Professor of Physics and the Director of NMT's new Office of Outreach. She'll share her journey in navigating her career path including her pivot to focus on outreach. She'll also talk about some of the tools and strategies she's gained along the way that helped her know she was making the right choices (even when they were hard).

Writing Down the Bones: Freeing the Writer Within...Fast Writing, Karin Williams (2:30pm), Educator. Explore the practice of "fast writing" as described by Natalie Goldberg in her book Writing Down the Bones. It is a way to get beyond self consciousness and awkwardness to find meaning and depth in words and passages that may surprise you. If you have a journal or notebook, bring it! If not, paper will be provided as well as very fast pens!

Intro to Mindfulness, Maureen Wilks (3:00pm), Geologist, Artist, switched careers from the earth sciences after 22 years with the New Mexico Bureau of Geology to become a compassion-based mindfulness teacher. This workshop will give you a feel for some of these techniques.

International Science Travel, Vannetta Perry (3:30pm), Ed.D, Certified Travel Director & Guide; Soulful Traveling. Learn how you can be a part of a global movement in travel that focuses on transformational experiences that change lives - yours and the lives of people you encounter. To learn more about Soulful Traveling visit Soulful Traveling
Inspiration Stations / Demos / Exhibitors / Vendors
North of Macey Center & Under the Tent
AISES, Navajo Tacos, Jonnie Woody; ApoXpress/Desert Valley Hemp, Rebecca & Moni Apodaca; Catholic Daughters of the America #2730, Cecilia Sanchez & Others; City of Socorro, Socorro Public Library, Tourism & Recreation, Lena Chavez, Dezirae Armijo; Cubish Food Truck; Darlene Yahooskin Guevara Hand-Mades; Deecees Boutique & Upward Bound, Denise Contreras; Desert Badger Baking; Darla Broughton; Flo Control-Feminine Products, Hannah Sanchez; Friends of El Camino Real, Kay Krehbiel; GrowFourIt, Pam McGroarty; HollyDay Kids Yoga, Holly Feraldi; Hyperverse, Krypto Club, Laura Barich; K&C Naturals, Carol Caldwell; Liz Gipson Weaving; Lujan's Lovely Nails & Massage, Darlene & Megan Lujan; Mary Kay, Wendy Winningham; NM Dept. of Health, Kendra Burgoon; NMT Animal Protection Club; Madison Payne; NM Bureau of Geology,Aquifer Mapping Program, Laila Sturgis & Kristin Pearthree; NMT Women in STEM, Nelia Dunbar, Martha Cather, Megha Khandelwal, Kaarin Goncz, Isabel Morris, Ramyaa, GeoSiences, Biology, Civil Engineering, Teacher Licensure, Chemistry & More...; NRAO, Summer Ash; Ortiz Jerky, Lisa Ortiz; Paparazzi Bling, Nadine Fernandez; Positive Outcomes, Tara Jaramillo & Staff; Pretty Petals Boutique, Flower Arrangements, Jenelle Partridge; Roots by the Rio, Cari Powell; SCOPE, Samantha Winter; Selena Perez Knick-Knacks; Socorro Fiber Arts Guild, Susie Welch & Guild; Socorro General Hospital, Sharon Long; Socorro Search & Rescue, Christine Burrill; Soulful Traveling, Vannetta Perry; State Rep Candidate, Melba Aguilar; Studio Z, Peggy Lopez; Sungrove Metaphysical Crystals & Jewelry, Ashley Martin; Susie Welch Crafts; Sweet Tasting Jewelry, Althea Taylor;Tri Beta; Voter Registration, Linda Ritter; X-Specially-4-U Wellness Products, Denby Arealia


More About the Mainstage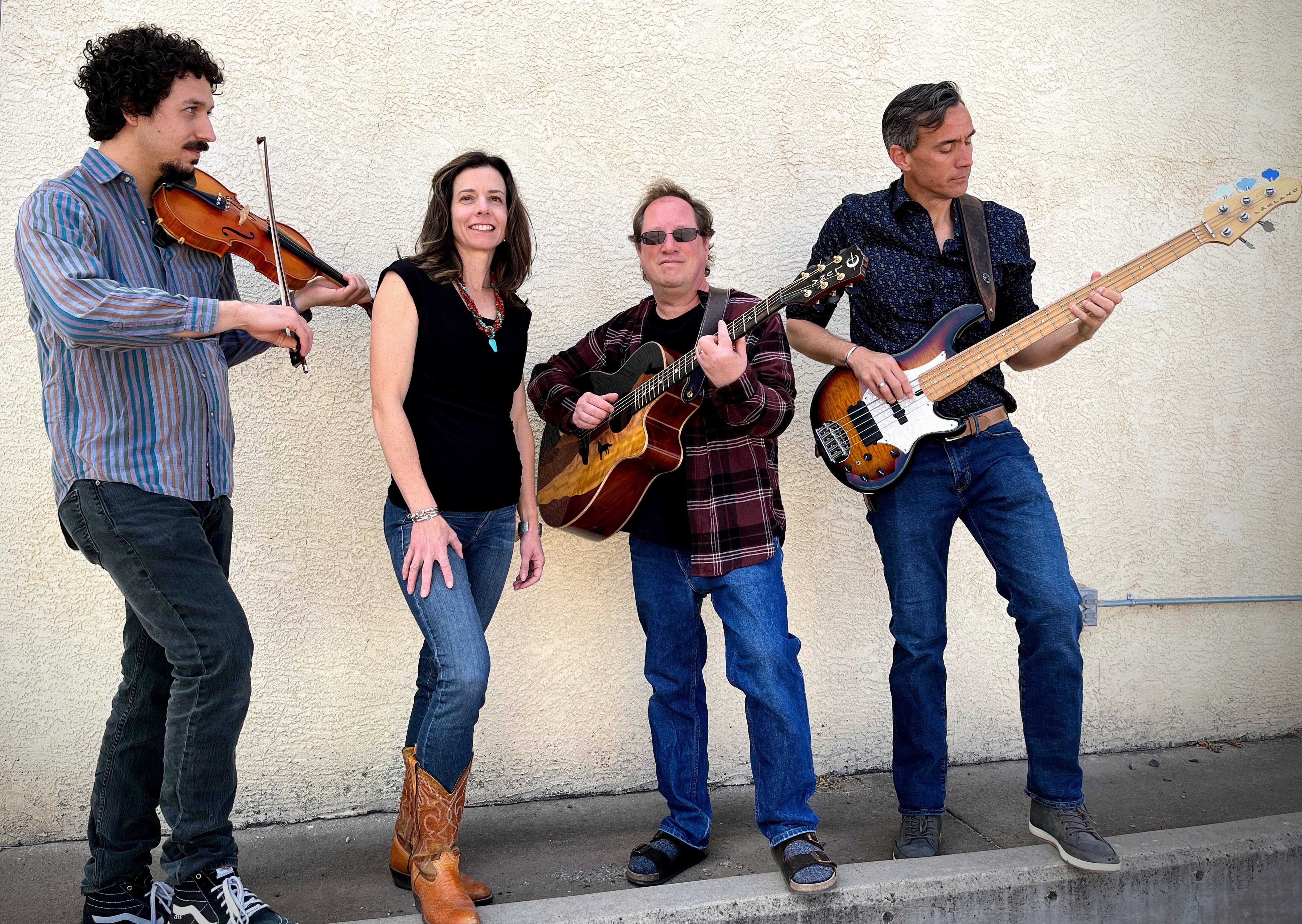 Julie Ford/Fullish Professors (1:00-1:30pm) Julie Ford is guided by Neil Peart's poetic lyric "All this machinery making modern music can still be open hearted." Singing with friends and loved ones brings her profound joy. In her day job she as a Professor in the Mechanical Engineering department at NMT. Julie is joined by her Full(ish) Professor bandmates: Steve Simpson on guitar and vocals, Wes McHaley on mandolin and fiddle, and Ephraim Ford on bass.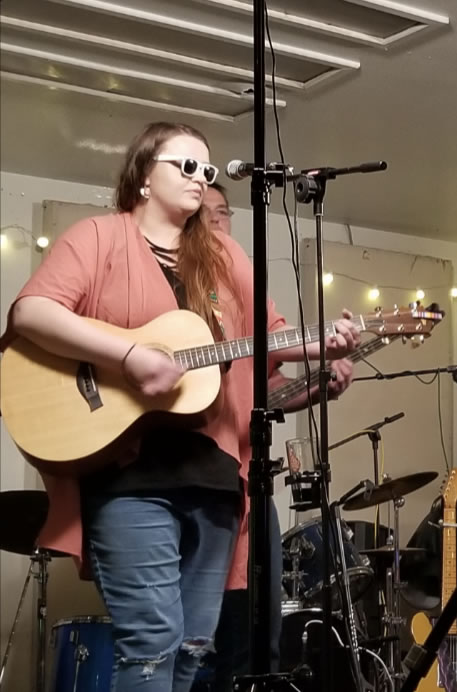 Shelbi Etscorn (1:35-1:45), a Socorro Native, comes from a family that loves music. A former bartender at the Capitol Bar, student and employee at NM Tech, Shelbi surfaced at open mics at the Capitol Bar where she was an instant hit. She plays guitar and ukelele and recently debuted with the Flat Note Society, the band she is most often seen with, playing drums. She has a penchant for Indie and contemporary rock and pop songs, plus a few originals. She has an open mind, compassion and empathy for her friends, with a clear, rich voice that communicates feeling, and an ever present sense of humor most notable with her infectious laugh.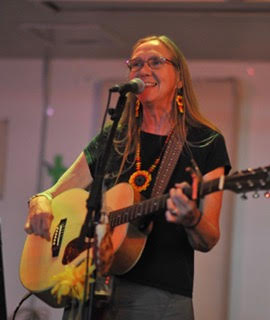 Terri Sunflower & Heartsleeve (1:50-2:20pm) Terri Sunflower is a singer songwriter for the sensitive soul. She spins nuanced tales mixed with sensitivity and care for our humanity. She released her first album in 2019, an EP titled Sunflower's Debut. She's performed at WomenFest, AlienFest, Pie Fest as well as playing at The Capitol Bar in Socorro, NM and in open mics in NM and Colorado. Terri will be accompanied by Malcolm Moore on guitar, ukulele and harmonies. Malcolm has been playing music most of his life and has been in several bands and duo projects along the way. He is a songwriter as well and is also a gifted classical guitarist. Together they are combining their talents and what each has to offer in a new collaboration they are calling Heartsleeve.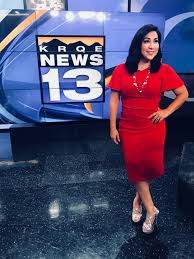 Crystal Gutierrez (2:25-2:40) You can find Crystal Gutierrez on the anchor desk every weekday from 4:30am – 7:00am on KRQE News 13.
Crystal, a New Mexico native, grew up in Socorro. She graduated from New Mexico State University with a B.A. in Journalism and Mass Communications. She began her career in television news at the CBS affiliate in Abilene, Texas.
Her first break in broadcasting was at a local radio station in Socorro, N.M. She made her first appearance on television news at KDBC-TV in El Paso, Texas nearly a decade ago. There, she covered all sides of the illegal immigration debate. She also covered the effects of the cartel violence in Juarez, Mexico; including interviews with cartel experts, the deaths of Mexican police officers targeted by cartel members, and U.S. hospitals being forced into lock-down after cartel victims were transported across the border.

Crystal has also covered presidential elections, including campaign visits by the Clintons and President Barack Obama in El Paso. While seeing a former and future president up close can be exciting, it was a story about a teenage boy planning his Star Wars themed funeral that Crystal still considers life-changing. The boy was only 16 when he died after battling cancer. Crystal was also impressed how down to earth Buzz Aldrin, the second man on the moon, was when she interviewed him in 2006.
Crystal made her way back home to New Mexico when she joined the KRQE News 13 team in 2008. Crystal, her fiancé, and two daughters could not see calling any other place home. When Crystal is not hunting down her next story she loves spending time with her daughters, watching movies, and traveling.
"I aspire to be a great journalist because everyone has a story to tell."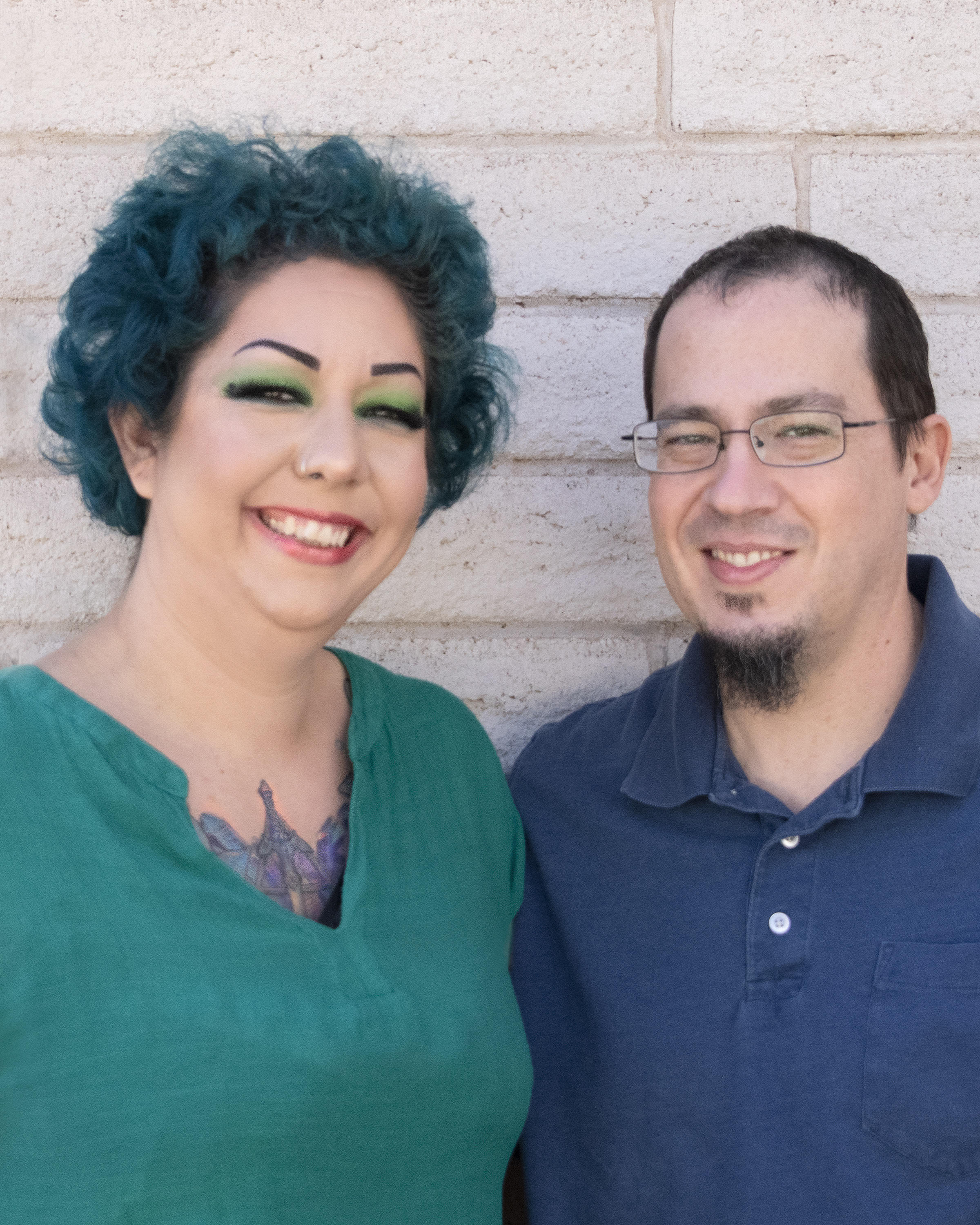 Val & Ben Thomas (2:45-3:15pm) have been playing as a live performance duo since 2015. As singer songwriters they enjoy creating new music together as well as covering popular songs in their own style. No one genre is enough and they're constantly looking for new music and ways to enjoy their shared passion. Together Val & Ben have over 50 years of musical experience. Look for them on YouTube, Instagram, Facebook, and Twitter as Ben and Val Thomas Music.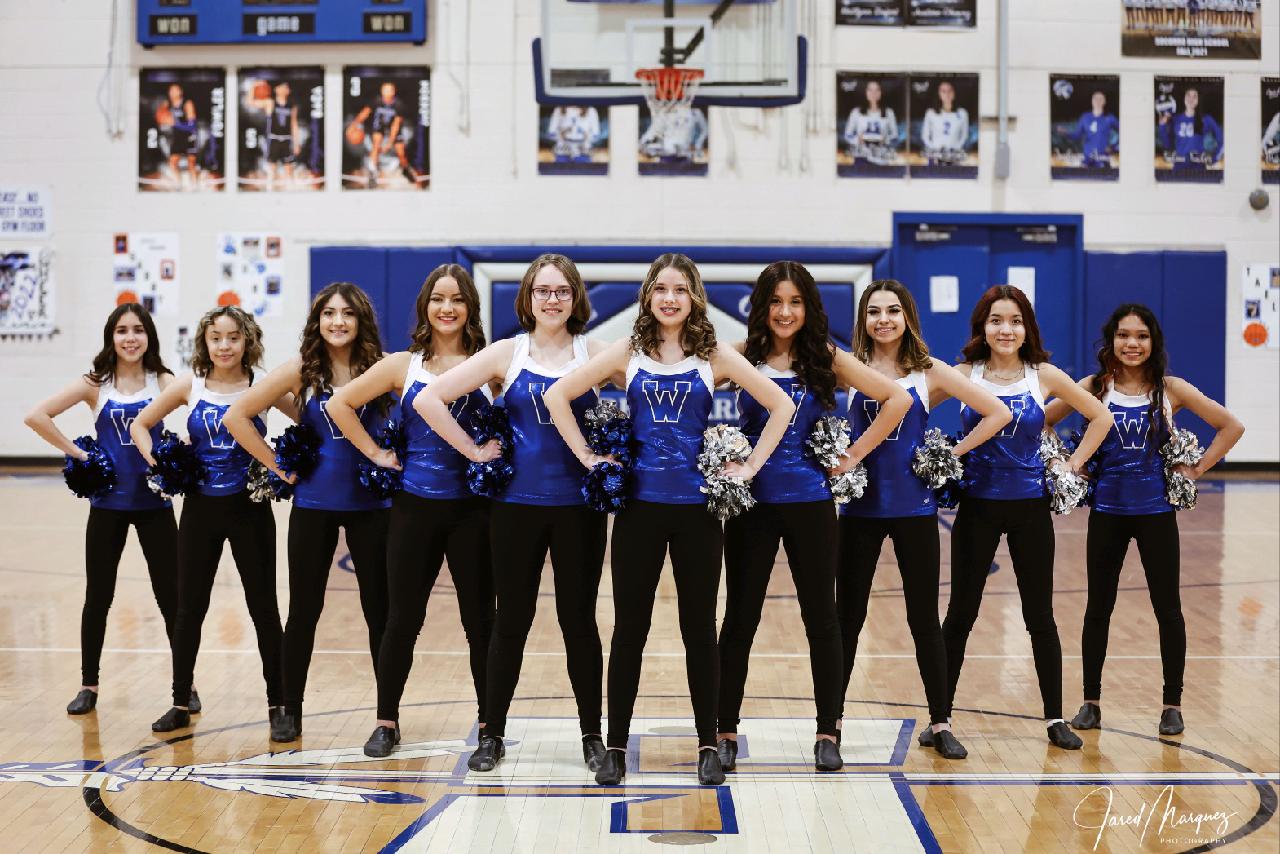 Socorro High School Dance & Cheer Teams (3:20-3:30)
For the first time in several years, the SHS Dance and Cheer Teams will be attending the Spirit Dance state competition in Albuquerque. Both groups perform during most basketball and football half time sessions. SHS Dance Team hosted a community dance camp, teaching a routine to young girls, with an opportunity to perform with the dance team at a basketball game.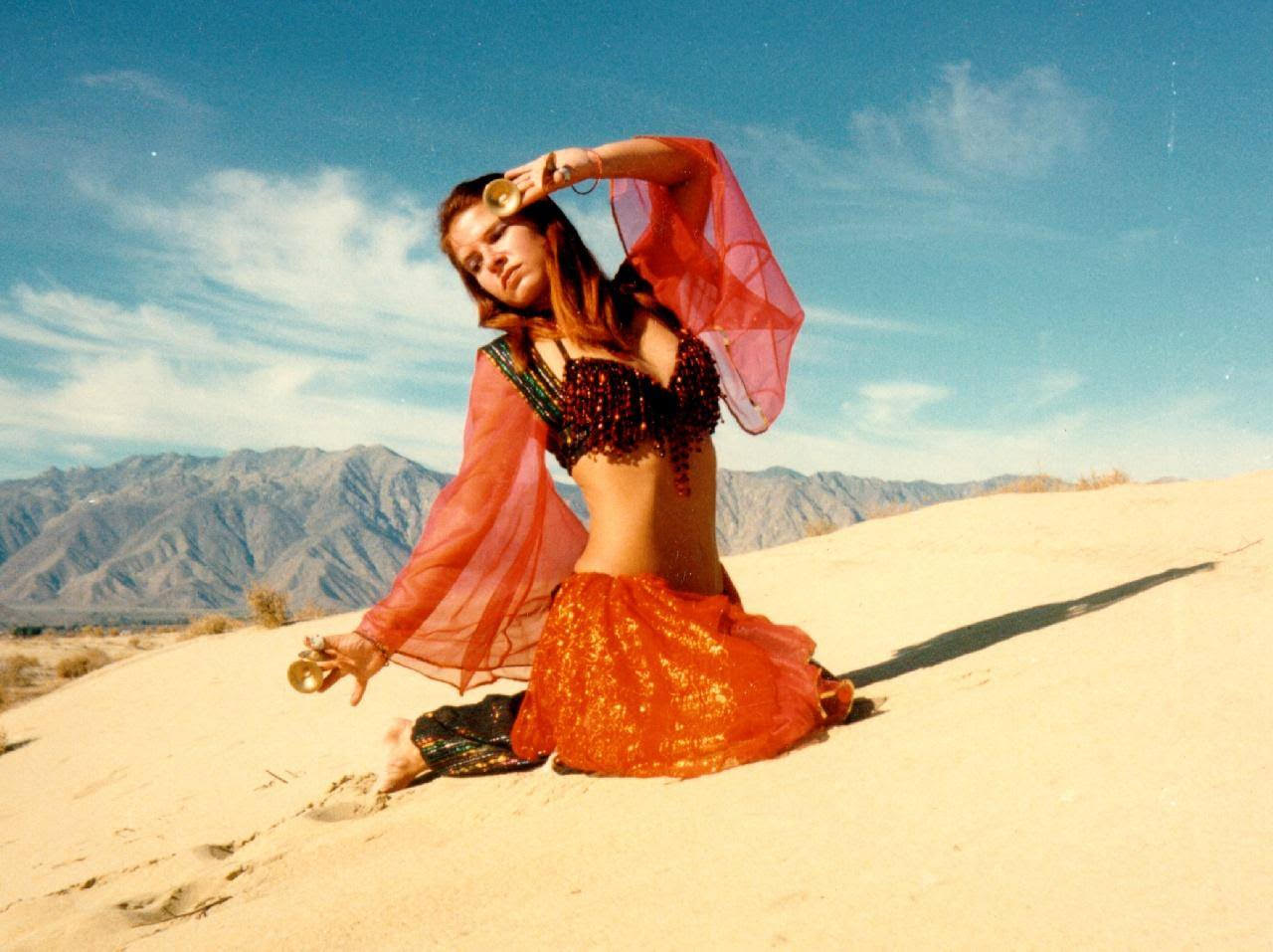 Aditi Natesa - NMT Belly Dance Troupe (3:35-4:05) is the SGA Belly Dance Club at NM Tech. Their advisor is Julie Johnson, who teaches and choreographs all the dances; club president is Marina Hein. Belly dance is a folk dance, the world's oldest dance form. The group will perform several styles from regions of the middle east including classical, modern pop and folkloric.
Colleen Gino's Horror Chicks & Lunatics (4:15-4:45pm) is Colleen Gino, Val Thomas, Ben Thomas, Francie Deters, Dylan Etscorn and Terri Sunflower, who will perform five songs from "Horror Channel," a sung-through musical with lyrics and music written by Colleen Gino. As you can guess from the title, the songs are horror-themed and talk about the trials, tribulations, loves, losses and lives of vampires, werewolves, aliens, zombies, monstrous doctors, and psycho killers. The premise is based on the main character wanting to unwind on a Friday night after a stressful week of work, and deciding to stay at home with her cats, drink some wine, and watch scary movies on the Horror Channel. As she dips in and out of sleep she dreams up characters and situations based on what she's hearing on TV. The characters she creates in her dreams are humorous, silly, creepy, and often irreverent, but always genuine and relatable, experiencing emotions we all have. The musical styles range from pop and rock to folk and blues, with everything from ballads to up-tempo rockers. The group will be performing the title song "Horror Channel," as well as a heart-felt ballad of unrequited love, a woman's plea to her werewolf boyfriend and his answer back to her.

Colleen has been performing professionally since she was a toddler. She, with her two older sisters, sang on Dick Clark's American Bandstand when she was four and five; performed on the Today Show and Wink Martindale's POP Dance Party, as well as many other early 1960's variety TV shows. Colleen played the flute in school orchestras and bands and sang in the chorus. After college, she sang in rock bands in the US, then traveled to Italy, Germany and Japan to perform as a solo act singing and playing the flute. After a long hiatus to concentrate on her technical career and earning an M.Sc. in Astronomy, Colleen is once again active in music. Along with songwriting, singing and guitar, she plays as the drummer for two local bands, the Flat Note Society and Fuzzy Logic, both of which perform for PAS Fests held at NMT's Macey Center and Sunday Sessions at the Capitol Bar. When she is not making music, you might find her rock climbing, light-painting or taking pictures of celestial objects in our wonderful dark skies.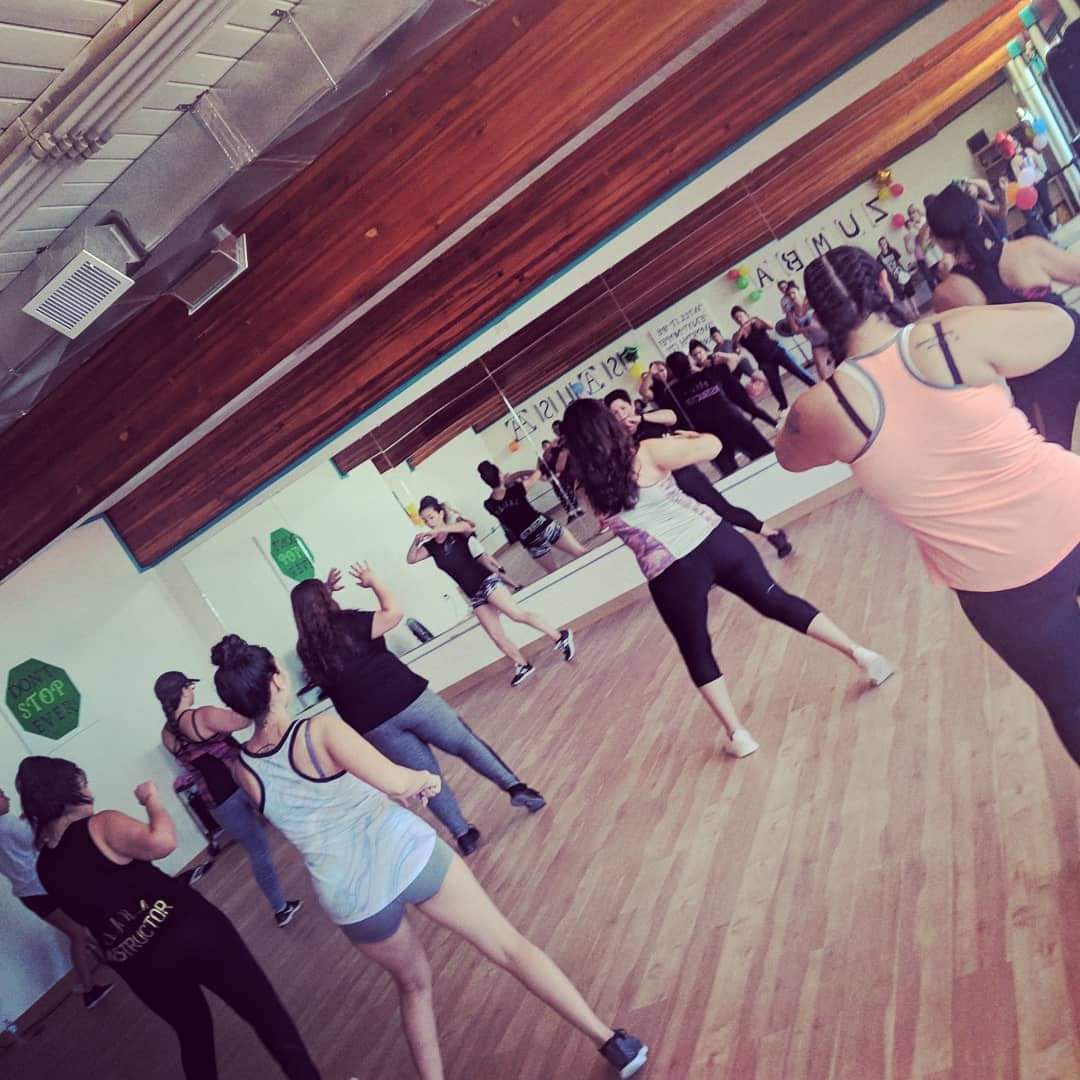 Where EveryBody is a Fit Body! A private studio providing Zumba, DanceFit Aerobics, Strong by Zumba & Belly Dancing classes in a secure, comfortable environment.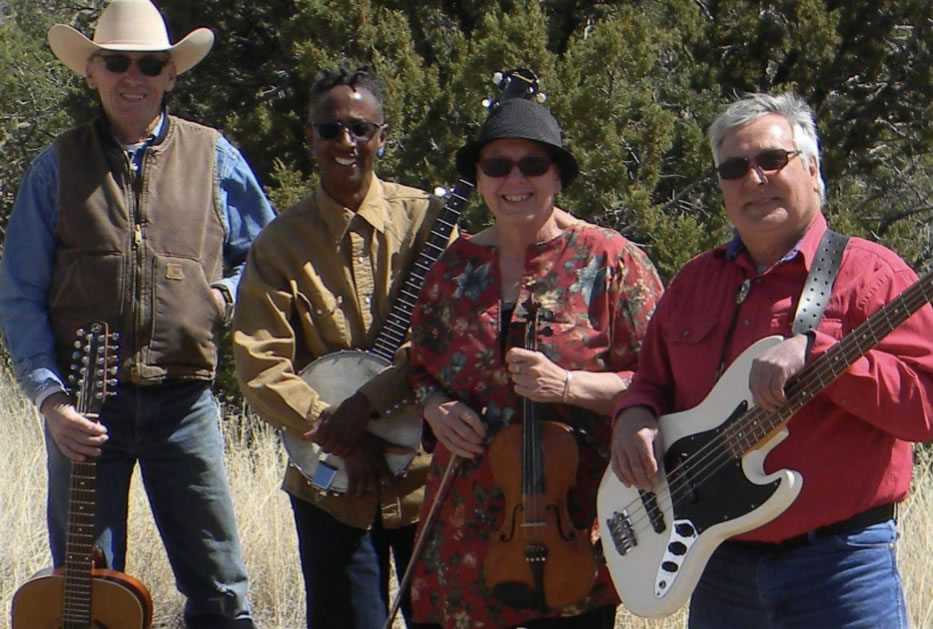 Tuesdays @ 2 (5:15-6:00) is a Magdalena band which formed about five years ago, at first playing every Tuesday at 2:00 in the living room of the late fiddler and drummer Geraldo "Gerry" Kerwin. The others continued to play: Mike Danielsen on guitar; Susan Alexander, mandolin and violin; and Sarita Johnson playing banjo and spoons. George Murillo on bass, trumpet and keyboards joined the group a few years ago. Playing a mixture of old-timey, country and folk with strong harmonies, Tuesdays @ 2 has played for SocorroFest, OktoberFest and Sunday Sessions at the Capitol Bar, as well as in Magdalena for the Samaritan Center, Friends of the Library, Old Timers Reunion, and Frontier Festival. "We're really excited about playing," said Sarita Johnson who says she has no formal musical education and learned how to play banjo after getting one in her 30s. "I saw a guy playing and I banged on his door and asked if he'd give me lessons," she said. She and Susan Alexander were introduced to Mike Danielsen when they first visited Magdalena. Susan grew up with music as part of her life, Sarita said, and has played violin and guitar since high school. Once the pandemic hit, the band quit their weekly practices but Mike and George continued to play together. Among George's many talents, Sarita says, is his technological know-how. "He has gotten us into recordings. Well, George decided we should do a country CD," Sarita said, to be called Covid Country. Tuesdays @ 2 also has recorded a CD of Susan's originals called Desert Queen and the group's first CD called Cover to Cover.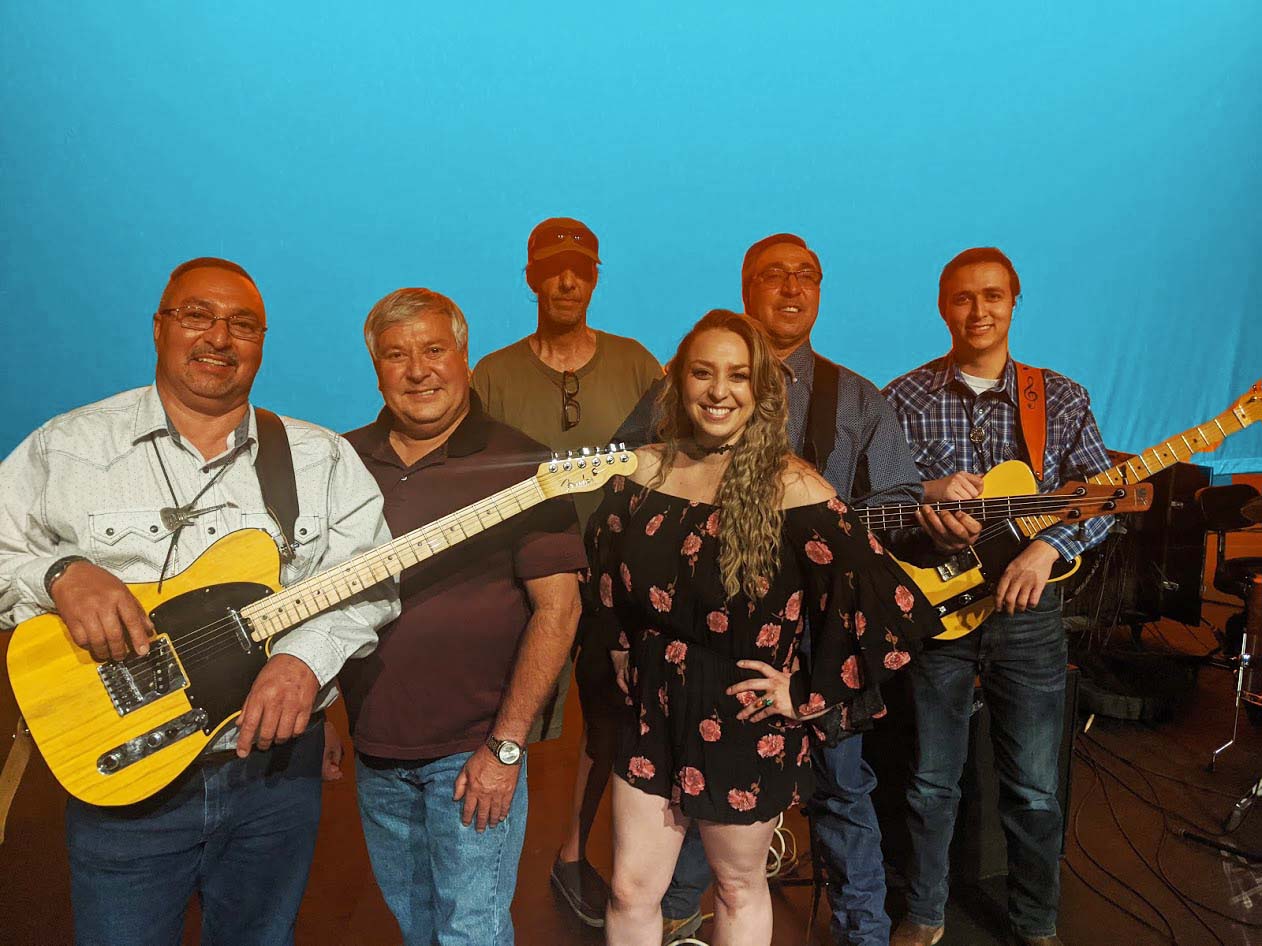 Tori Murillo Band (6:15-700pm) is a Socorro favorite having fronted Murillo family bands since her teens. With a repertoire that includes Spanish country, classic and contemporary, you might yourself up and dancing. She will be joined by dad Richard Murillo, and cousin Matthew. Tori is a long-time Zumba instructor.


[Excerpt of article from EDC] The first time Victoria Murillo sang in front of people other than family, she was seven years old, when she was entreated to take the stage at the San Miguel Fiestas. "I sang along with the song 'Mi Vida Loca' by Pam Tellis," said Murillo. "I was terrified." That's no longer the case. Murillo – who goes by the nickname, Tori – has been performing for audiences for some 16 years now, ever since she joined her father's band.

Tori comes by her musical talents and stage presence quite honestly. Murillo, the youngest of the three children of Richard and Yvonne Murillo, is a third-generation singer/musician who seems to have been born with rhythm in her blood. A little family/Socorro history, here: Richard Murillo is the middle of 11 children born to Angie and George Murillo, Sr. Interestingly, all four of the Murillo brothers are, like their father, musicians, but none of the daughters followed suit. Tori also is related to Vicente Torres of Luis Lopez, a well-known musician in his own right.
Continuing with the localfamilialtheme, Tori is married to Gabriel Baca, who recently lost his father, Lino Baca, another man known for his musical talents and love of performing. Tori, in fact, used to sing with her father-in-law at funerals and other social gatherings. And while Gabriel does play guitar, he is not a part of his wife's musical backup.

Our Partners and Sponsors