New Mexico Tech Welcomes STE2M Experience Students
June 23, 2022
---
High school students get a taste of college life at Tech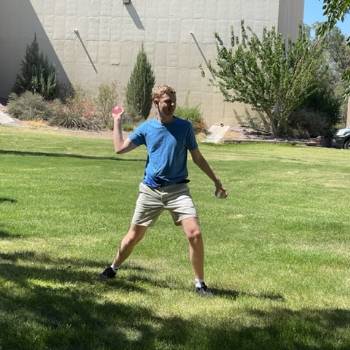 SOCORRO, N.M. – High school students are spending a week on the New Mexico Tech campus this summer getting a head start on college life by learning about a variety of academic subjects as well as social activities. The New Mexico Tech Summer STE2M Experience aims to provide high school students with an opportunity to learn what it's like to be a university student and earn a college credit after completing a weeklong intensive course.
Academic offerings include "The Physics of Weather and Climate," "Chemical Engineering: Scaling Chemical Discoveries," and "Mining in the 21st Century." STE2M Experience students live in South Hall for a week, trying out dormitory life, eating their meals in Fidel Center, and participating in nightly social activities, including pool parties at the Tech Swim Center, movies at the Loma Theater, glow-in-the dark golf at Tech's Golf Center, and a glowstick walking tour of campus.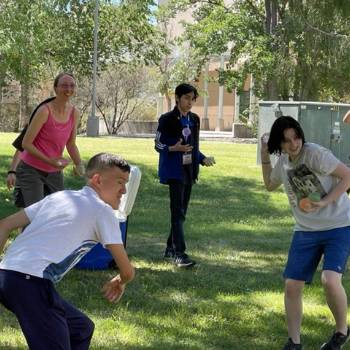 According to Dr. Taffeta Elliott, an associate professor in the psychology program within the Communication, Liberal Arts, and Social Sciences Department (CLASS), Tech's Summer STE2M Experience provides students with a chance to spend time on a college campus, ask questions about their academic interests, meet professors, interact with other students, and "learn what's unique about our community" through field trips around the Socorro area.
The course Dr. Elliott recently taught, "Digital Media: Research, Design, and Society," combined psychology, social sciences, and technical communication to explore user experience, which can be used to design any kind of product, service, experience, or environment. Students learned about the differences between a problem-solving approach, in which designers theoretically come up with mechanisms that should work in the design, and human-centered design, a more modern approach.
"You really look at what the human is doing when they interact with your product or service," Dr. Elliott said.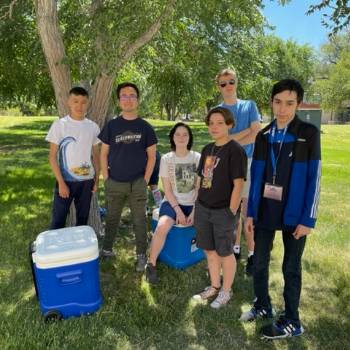 For a user experience research project, students took on different roles – investigators and consumers – analyzing different designs of water balloons. The research project entailed collecting consumers' experiences filling up both traditional party balloons and pods with self-sealing balloons that can be handled 35 at a time. The researchers collected comments from the users as they filled the water balloons about what they liked and disliked about the products.
"It's called the 'Think Aloud Protocol' in the industry to get users to say why they're doing what they're doing and what their focus is on," Dr. Elliott said. "You can't tell just by looking at them what they're frustrated with."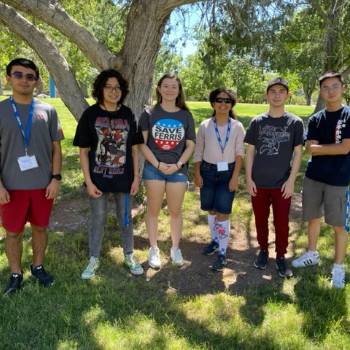 Dr. Elliott said she was impressed with the high school students' interactions and engagement in the course activities.
"They're willing to take risks in their designs," she said. "That's a good, healthy part of the process. You have to be able to brainstorm to come up with designs that do work."
The New Mexico Tech Summer STE2M Experience's first week was June 13 to 17 and the second week will be July 11 to 15. More information is on the New Mexico Tech website.