N.M. Tech Council Names Dr. Lorie Liebrock among 2021 Women in Technology Honorees
May 12, 2021
---
Computer science professor recognized as a STEM leader
SOCORRO, N.M. – The New Mexico Tech Council recently announced the Women in Technology Award Honorees for 2021. NMT computer science professor Dr. Lorie Liebrock is among this year's six winners.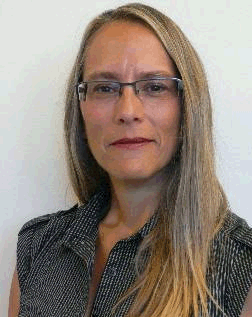 Dr. Liebrock has extensive experience in cybersecurity, as well as parallel and high-performance computing. She has been a featured speaker for NM Tech Council at the group's Spring Technology Conference. Dr. Lorie M. Liebrock is the Director of the New Mexico Cybersecurity Center of Excellence for Economic Development and the New Mexico Tech Cybersecurity Education Center. She leads various projects, such as a Summer Institute with Sandia National Laboratories, and serves as P.I. on several research projects.
This is the second year in a row that an NMT professor is among the WIT honorees. Last year, physics professor Dr. Sharon Sessions won the same award.
"The fact that we have two winners two years in a row shows the impact that New Mexico Tech has on technology in the state of New Mexico," Liebrock said. "And the two of us are in very different fields and we are having a positive impact."
Liebrock joined the NMT faculty in 2002 and was the only woman faculty member in the department at that time. She became a full professor in 2011 and was the first woman to be the graduate dean at NMT, serving from 2011 to 2019.
Liebrock said she has faced gender-based challenges and obstacles throughout her career in STEM, but they only served to steel her resolve to succeed.
"I have encountered a few barriers along the way," Liebrock said. "At times, I was told, 'No, you're not going to be successful.' Being stubborn, I said, 'I'll show them'."
Being honored as a top woman in science and technology made her reflect on her long road to the top of her field.
"I guess this award gets you to reflect on what you can accomplish as a first-generation college student," Liebrock said. "It just shows that our New Mexico students in particular who don't have the backgrounds that are typical, these first-generation students like me, can have a significant impact."
Liebrock grew up on a dairy farm in rural Michigan in the Saginaw area. She earned her associate's from Delta College in Bay City, then transferred to Michigan Tech in Houghton in the Upper Peninsula. There, she earned a bachelor's and a master's in computer science. Then, she went to Rice University in Houston where she earned a second master's and her Ph.D. in computer science.
Liebrock is the co-principal investigator for NMT's NSF-funded Scholarship for Service Program in which she has mentored over 70 students who have gone on to government service in security. She has extensive experience in cybersecurity, as well as parallel and high performance computing. She has published 26 journal articles, 39 conference and workshop papers, and holds two U.S. patents.
Each year, the New Mexico Tech Council recognizes a slate of women who represent myriad STEM industries and show an exemplary commitment to mentorship and community impact.
This year's applicant pool was overwhelmingly talented, diverse, and passionate. The applicants were evaluated on four criteria: Impact to their Profession, Volunteerism, Mentorship, and Entrepreneurialism. The Council considered 49 nominations and 24 applications, an exceptional testament to the legacy of this program and the accomplishments of women in STEM. The Council selected six winners and one early career honoree.
The Women in Technology Awards event will be held virtually at 11 a.m. Thursday, June 10. Anyone can join the celebration of these exceptional women in technology. Registration is $20 for members and $30 for non-members. Register online at https://business.nmtechcouncil.org/events/details/13th-annual-women-in-technology-awards-celebration-2102
-- NMT --