Cybersecurity Centers of Excellence Recognized For Range of Successes
June 23, 2020
---
Sandia National Lab features Director Dr. Lorie Liebrock in 'Faculty Spotlight' in latest newsletter
SOCORRO, N.M. – NMT professor Dr. Lorie Liebrock was featured in the most recent edition of Sandia National Laboratory's journal "New Mexico Partnership Report" for her successes with her many collaborative efforts.
Liebrock was honored in the monthly "Faculty Spotlight," which listed several areas in which NMT is making headway to improve cybersecurity opportunities in the state.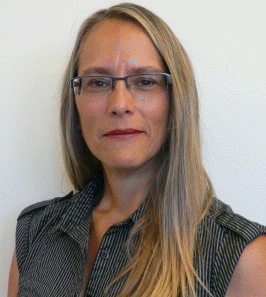 Liebrock (pictured at left) is the director of the New Mexico Cybersecurity Center of Excellence and the New Mexico Tech Cybersecurity Education Center (CEC). She is also a professor of Computer Science and Engineering at New Mexico Tech.
To date, the two Centers of Excellence that Liebrock directs have brought in more than $2.34 million of federal funding.
"The two centers – and the laboratories and other universities – we can have a big impact on the state infrastructure and provide future work for students," Liebrock said. "On the education side, we are educating more students for these high-demand, high-paying jobs. On the flip side, we want to keep those jobs in New Mexico. That's why I'm excited about these projects. We have great synergy to move us forward in the cybersecurity industry."
This summer, she is leading a new Summer Institute in Cybersecurity, which is a collaboration between Sandia National Laboratories and New Mexico Tech. This project includes four students who are develop new and/or enhance existing scenarios for Tracer FIRE, which is an annual cyber "Capture The Flag" event.
The students are working full-time through mid-August on two projects. Liebrock said they are creating a new Capture The Flag event for upper middle-school and lower high-school students.
The students are creating about 20 challenges that focus on four areas – Linus, Windows, networking, and writing code. They are creating lectures, lab assignments and challenges that will get youngsters interested in cybersecurity work.
"This is all done as a team," Liebrock said. "The other thing they are working on – Tracer Fire 10 – is far more advanced and they have more challenges associated with that."
The Summer Institute team is working with other Sandia interns on this project.
For the CEC, Dr. Liebrock is leading a new national effort to enhance participation and performance in the National Security Agency's Codebreaker Challenge, which is similar to Capture the Flag events like Tracer FIRE.
For the CCoE, Dr. Liebrock is working with the N.M. Economic Development Department to create opportunities for companies in the photonics industry to attain Cybersecurity Maturity Model Certification, which will be so they can contract with the Department of Defense. That grant is for $700,000 over 18 months.
"There are more than 120 photonics companies in the database," Liebrock said. "Everything from wiring, cables, fiber optics, and everything that falls into photonics. There are quite a few Department of Defense contractors and suppliers in photonics. When grants become available, we work with photonics companies to see who needs certification. We'll teach a workshop for the whole industry to help them get certification to be able to continue contracting with the DoD."
Liebrock is also the principal investigator on a proposal for the Department of Energy Minority Serving Institution Partnership Program (MSIPP). That project will, if funded, integrate Sandia and Los Alamos Laboratories with NMT, NMSU, UNM, and NNMC to enhance cybersecurity education and research collaboration. The MSIPP project will integrate Transdisciplinary Cybersecurity graduate degree programs across multiple academic discipline areas, which are currently in the middle of the New Mexico's approval process. That proposal would be funded by $5 million from the Department of Energy.
– NMT –