Outreach
The New Mexico Tech Mechanical Engineering Department is dedicated to engaging our local, state, and national communities in exciting engineering events. During these outreach events, the Mechanical Engineering Department showcases current department cutting-edge science, presents interactive demos, and answers questions. We hope to see you at our next outreach event!
Upcoming Events
Event

Date

Time

Location

Baja Racing, Balloons, and More

Sept 28

Oct 5

Oct 19th

Nov 22

Dec 12

6pm Gates open

10am-12pm

2-4pm

9am-3pm

TBD

Isotopes Stadium, ABQ

Sante Fe Community College

New Mexico Tech Athletic Fields

ABQ Convention Center

2218 W. GRAND, ARTESIA, NM
Previous Events
Previous outreach events include the Big Brother Big Sister Discovery Festival, multiple New Mexico MESA events, multiple ¡explora! events, and the AFRL Super Stem Saturday.
Event

Date

Time

Location

AFRL - Super Stem Saturday

12 Month of Math Engineering Month

Valencia Career Day and Earth Day

5-12 Grade Student Research Symposium

Kirtland Air and Space Fiesta

Science Fiesta

Isotopes STEM Night

STEM Extravaganza

STEM Saturday Adventure

Adult Night + 18

Feb 23

Feb 16

Apr 23

May 17-18

May 18

Jun 22

Aug 9

Sep 7

Sep 14

Sep 20

9am-3pm

10am-3pm

10am-1pm

TBD

9am

11am-5pm

5:30pm

10am

10am-1pm

6pm-10pm

ABQ Convention Center

EXPLORA

UNM Valencia Campus

Mescalero Apache School

Kirtland Air Force Base

EXPLORA

Isotopes Park

Gutierrez-Hubbel House

St. Mary's Highschool

EXPLORA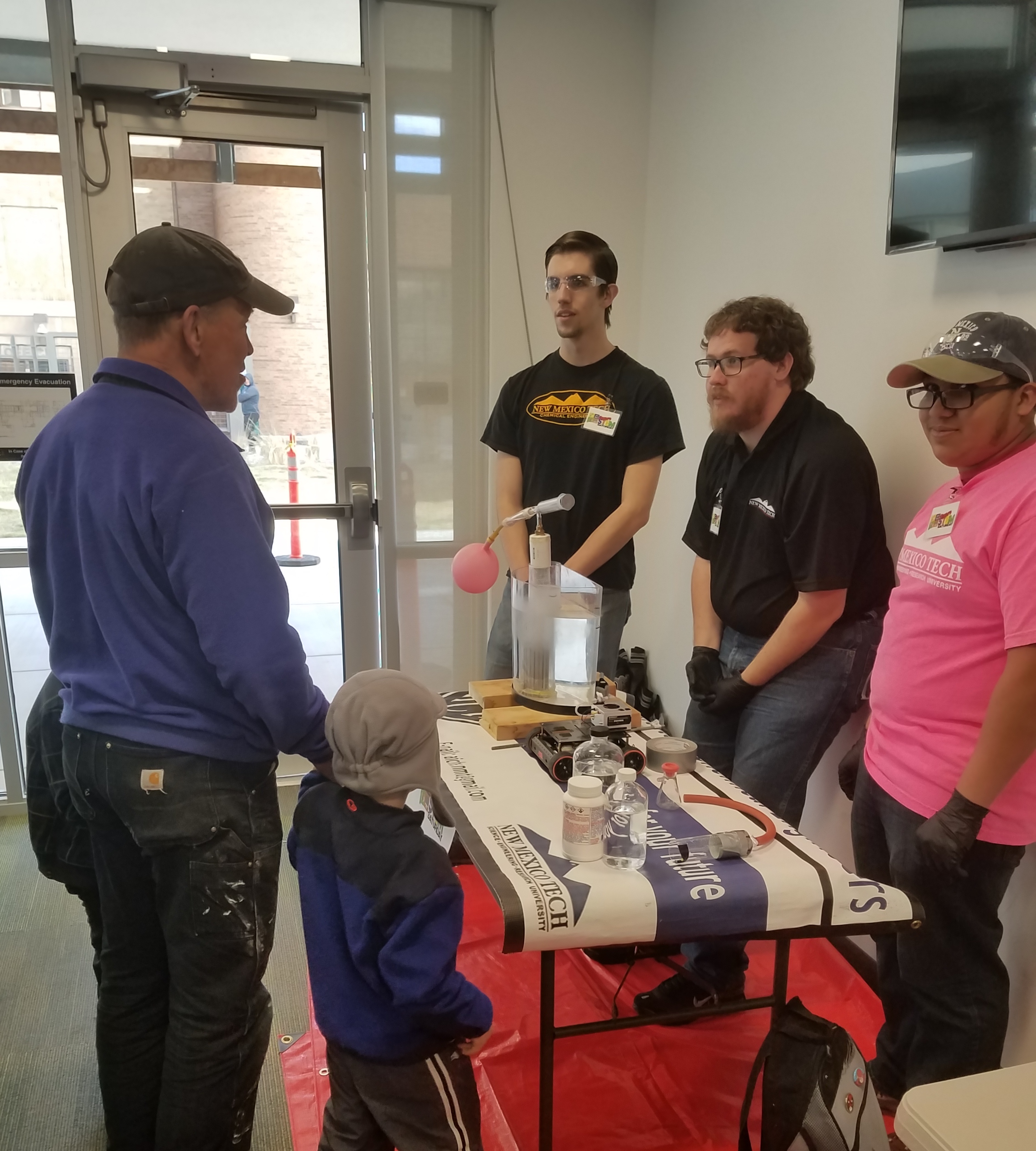 NMT Students share interactive demos at Super STEM Saturday