Mechanical Engineering
Undergraduate Degrees
Department Homepage CURRENT CLASS LIST AND COURSE CATALOG LINK
As Mechanical Engineers we design and manufacture components and systems, as well as work on interdisciplinary teams. The Mechanical Engineering program at NMT therefore focuses heavily on integrating the skills we learn in a 6-semester series of design courses. Students take courses in the full range of mechanical topics including mechatronics(robotics), solid mechanics, fluid mechanics, and design. Mechanical Engineering graduates from NMT are well equipped to work on and lead interdisciplinary design and production teams.


NMT ME Introductory Video
BS in Mechanical Engineering
ABET Accredited Student Learning Outcomes
Current BSME Job Market
"Given the change of course that has happened in the world, we wanted to provide expert opinions on what aspiring graduates can do to start off their careers in an uncertain economic climate. We wanted to know what skills will be more important, where the economy is doing relatively well, and if there will be any lasting effects on the job market."
Minors
New Mexico Tech awards minors for your secondary field of study. While the number of credits required for a minor vary from department to department, a minimum of 18 credit hours is required. Students cannot earn a minor with either the Associate of General Studies or Bachelor of General Studies. You must declare a minor and be assigned a minor advisor prior to completing the coursework for the minor.
Formal details for these minors are available in the Mechanical Engineering section of the current
NMT Catalog
. The summaries below are for reference, and all students should reference the current catalog for specifics.
Minor in Mechanical Engineering
Minor in Aerospace Engineering
Minor in Biomedical Engineering
Minor in Explosives Engineering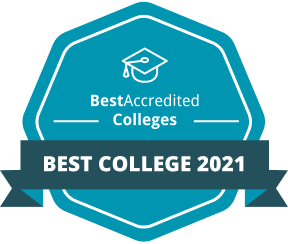 Best Accredited Colleges has released their list of the schools with the best value Mechanical Engineering programs. In this list, the MENG department at New Mexico Tech has been ranked #2 best value Bachelor's program in the nation.
See news article here: MERankedBestBS