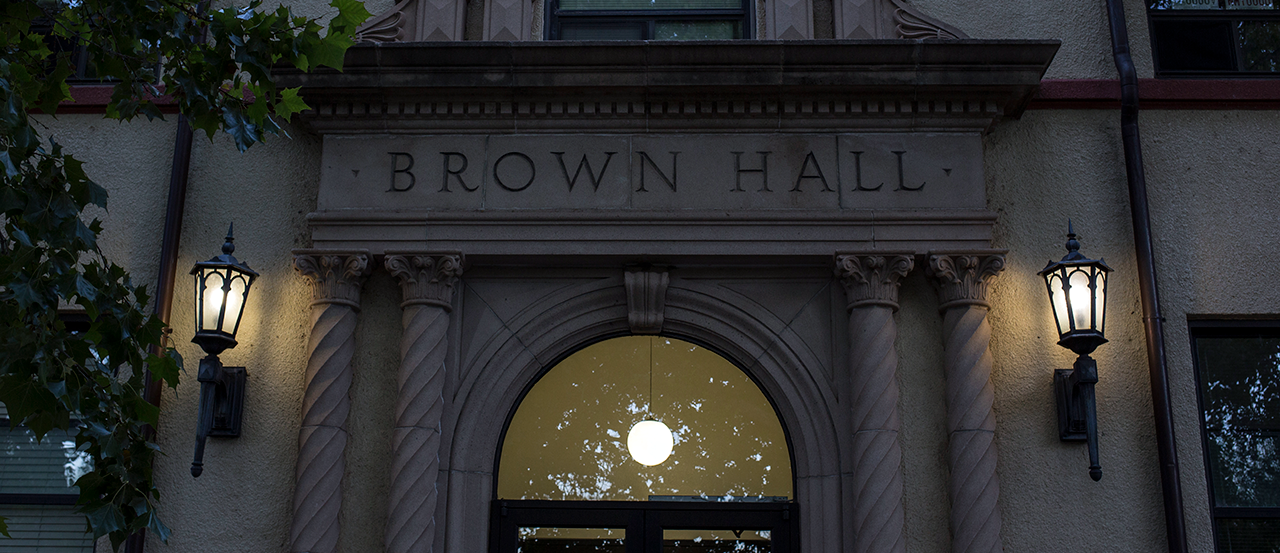 Latest News
Presidential Search
---
Dear NMT Campus and Socorro Communities:
We are pleased to provide you with an update regarding the 2023 New Mexico Tech Presidential Search.
Our presidential search committee met several times over the past few months and, to date, we have received and reviewed the credentials of 72 applicants, representing a wide range of individuals within higher education and other leadership roles.
In late September and early October 2023, the search committee met to conduct preliminary screenings of prospective candidates and to identify individuals for first-round virtual interviews. The committee focused its review on the strongest applications and narrowed the group to 13 candidates. Over the week of October 16, 2023, the search committee then held first-round virtual interviews with those candidates.
Of the 13 candidates, seven individuals will be invited to a private dinner and a daylong in-person interview with the committee and co-chairs. The search committee will then choose the final top candidates to invite back to the NMT campus to meet with a wide range of NMT and Socorro community constituent groups. We are planning for the last week of November and first week of December 2023 for those meetings. After the on-campus meetings, the search committee will then recommend three finalists to the Board of Regents for further consideration.
The presidential search requires a thoughtful balance between transparency and confidentiality, including the individual candidates' names, until we reach the in-person campus meetings stage. We thank you for understanding that the best candidates require confidentiality and that search committee members have agreed to abide by this rule.
Thank you for your support as we move forward with this important search.
Regent Jerry A. Armijo
Regent David Lepre, Sr.
Presidential Search Committee Members
(Update posted 10/26/2023)
---
Dear Campus Community,
With great enthusiasm and a deep sense of responsibility as the President of the Board of Regents for the New Mexico Institute of Mining and Technology, it is my honor to announce that we have embarked on the important journey of searching for our next president.
My colleague, Regent Dr. David Lepre, and I are fully committed to ensuring the search process is guided by transparency, inclusivity, and stakeholder engagement. The collective voice and involvement of the New Mexico Tech community are vital as we strive to find the right person to lead New Mexico Tech into a new era. To ensure that the entire campus community feels engaged and empowered throughout this significant endeavor, we will provide regular updates and share key documents related to the search. We are committed to keeping you fully informed.
To assist in this important task, we have engaged the services of the distinguished organizational consulting firm, Korn Ferry. Experienced consultants from Korn Ferry's higher education search unit will assist a 12-member search committee appointed by myself and Regent Lepre. This committee will work collectively to develop a detailed job description for the new president during the remainder of June and a portion of July. Once completed, the full job description and candidate profile will be released to campus via email in our next search update.
Regent Lepre and I will serve as committee co-chairs. Below are the Tech representatives we have appointed to serve alongside us:
Faculty Representatives:
Dr. Aly El Osery, Dean of Graduate School
Dr. Lorie Liebrock, Director Cybersecurity Center of Excellence
Student Representatives:
Dylan Schroeder, SGA President
Dylan Purcell, GSA President
Staff Representatives:
Emma Aafloy, Associate Director of Budget
Colleen Foster, Director of Advancement
Research Representatives:
Dr. Myrriah Tomar, Executive Director of Office of Innovation Commercialization
Dr. Mike Timmons, Associate Director Bureau of Geology
Community/Alumnus/Donor Representatives:
Holm Bursum IV, President First State Bank and Donor
Jeff Corey, Vice-President NMT Foundation and Alumnus
I extend my gratitude to these individuals for their willingness to contribute time, expertise, and dedication to this effort.
The New Mexico Tech campus community remains incredibly resilient and committed during this transition of leadership. An unwavering dedication to the pursuit of knowledge and excellence continues to inspire. Together, we will select a president who shares our vision for the future, embodies our values, and possesses the leadership qualities necessary to guide our institution to even greater heights. I encourage each of you to actively participate in this process by providing your valuable input and feedback.
Thank you for your continued support, collaboration, and commitment to our extraordinary institution. The New Mexico Institute of Mining and Technology is poised for an exciting future and we will shape it together.
With warm regards,
Jerry Armijo
President of the Board of Regents