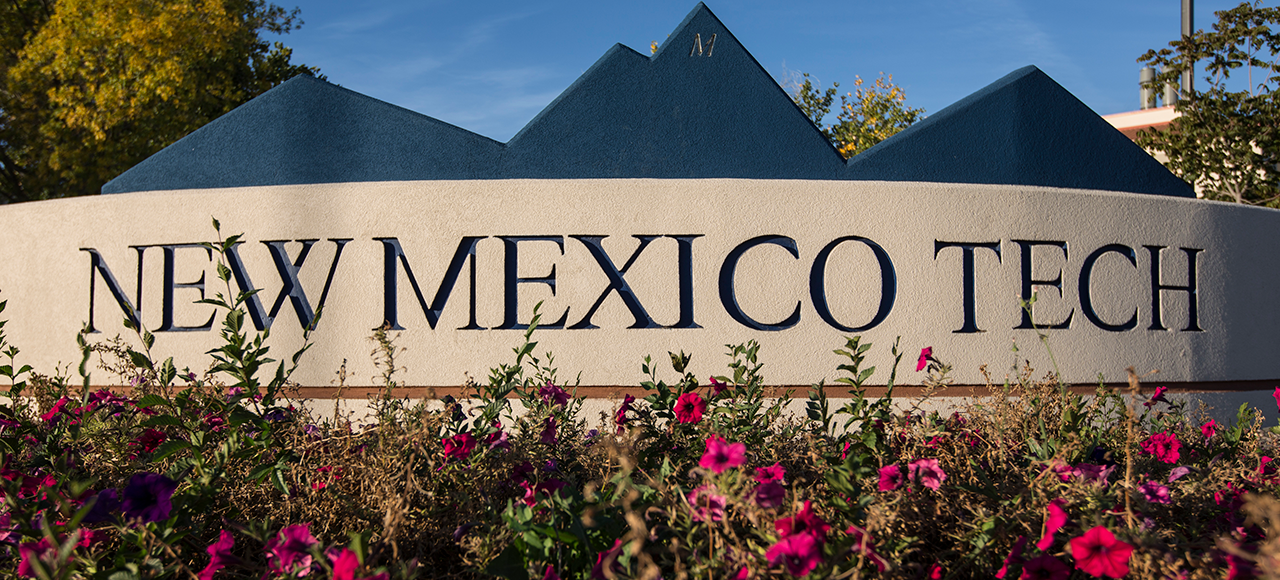 New Mexico Tech
Office of Innovation Commercialization
The New Mexico Tech Office of Innovation Commercialization is:
A STEM university innovation ecosystem
A STEM innovation workshop based on private/public partnerships
The place where NMT students get hands-on technology commercialization experience
A vehicle for fast development of licensing and intellectual-property sharing opportunities
About the Center
The OIC's primary goal is to transform New Mexico Tech into an Entrepreneurship University. The OIC is not an incubator, and is not composed of new buildings or bureaucracy. The OIC is instead a tool enabling NMT students, faculty, and researchers to work on real market-driven commercialization projects from the ground up.
Located within the NMT Department of Management the OIC is a single location for essential entrepreneurial resources. Here students and faculty are assisted with market analysis, patent searches, strategy development, technology performance analysis, and all of the other steps vital to successful commercialization.
Vision
Our vision is to foster an environment where researchers, faculty, and students are actively engaged with the outside world (partners and potential customers) in their research and development of new technologies and ideas. This will not only provide game-changing learning experiences for students, but will also result in unique business opportunities for both inventors and New Mexico Tech.
This rich campus-wide innovation environment will prepare graduating students for opportunities to directly contribute to new technology companies forming in New Mexico. These graduates will be uniquely able to drive the innovation ecosystem - in startups, VC firms, and many other roles - in New Mexico and elsewhere.
Student Projects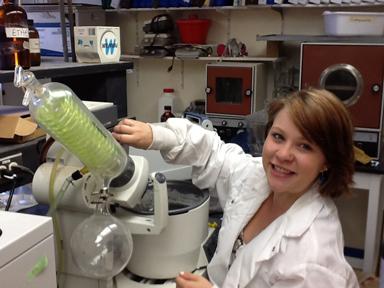 Three student teams tackled exciting new projects in 2014. These projects come from across the STEM spectrum, pulling from Biology, Chemistry, Computer Science, and Materials Engineering. Each project is in a different stage of commercialization.
Anti-Bacterial Agent
Dr. Snezna Rogelj and her team in the Biology and Chemistry Departments have developed a compound that is effective in killing antibiotic-resistant bacteria such as MSRA. This innovation has many applications and is ready for a proof-of-concept run in equipment and facility sterilization. This OIC-sponsored interdisciplinary student team is currently attending research and industry trade shows as well as developing application breadth for the invention. They have also conducted an extensive patent search.
Network Monitoring
A team of students is collaborating with scientists at Lawrence Livermore National Laboratory to develop markets for an innovative network-monitoring tool. The student team members are working with customers, interfacing between them and the inventors of the technology.
Novel Refrigeration
Materials Engineering Professor Dr. Bhaskar Majumdar and his team of students are developing a new refrigeration technique, based upon the use of a novel material. This project is currently in the prototype phase, with many potential applications for this project envisioned in the market. The student team is traveling to trade shows, doing extensive patent research, and working toward intellectual property protection and licensing partnerships.
Board Members
Internal
David Burleigh
Professor, Associate Chair
Dept. of Materials and Metallurgical Engineering
New Mexico Tech
Micheal Heagy
Professor and Associate Chair
Dept. of Chemistry
New Mexico Tech
Subhasish Mazumdar
Associate Professor and Chair
Dept. of Computer Science
New Mexico Tech
Frank Reinow
Associate Professor
Dept. of Management
New Mexico Tech
Snezna Rogelj
Professor and Chair
Dept. of Biology
New Mexico Tech
Warren Ostergren
VP of Academic Affairs
Professor
Dept. of Mechanical Engineering
New Mexico Tech
External
Raul Deju
Director, Founder
Institute of Entrepreneurial Leadership
Chairman of Deja Management Advisers
Peter Atherton
Senior Manager
Industry Partnerships
Sandia National Laboratories
Jon Barela
Cabinet Secretary
NM Economic Development Department
John Chavez
Chairman of the Board at Zocere Inc.
Director of Phase One Ventures
President of New Mexico Angels
John Hood
Executive Vice President
Inside Sales and Support
auction.com
Mark Murphy
President
Strata Production Company
David Pesiri
Division Leader
Technology Transfer
Los Alamos National Labs
Stuart Rose
President, CEO, Founder
BioScience Center
Director of NMBio
Kim Sanchez Real
Thomas J. Stephenson
President, Treasurer of
New Mexico Venture Capital
Co-Founder of the Verge Fund
Intellectual Privacy Policy
Contact
Dr. Myrriah Tomar
Director
801 Leroy Pl
Cramer 118
Socorro, NM 87801
P: (575) 835 5438
E:
myrriah.tomar@nmt.edu