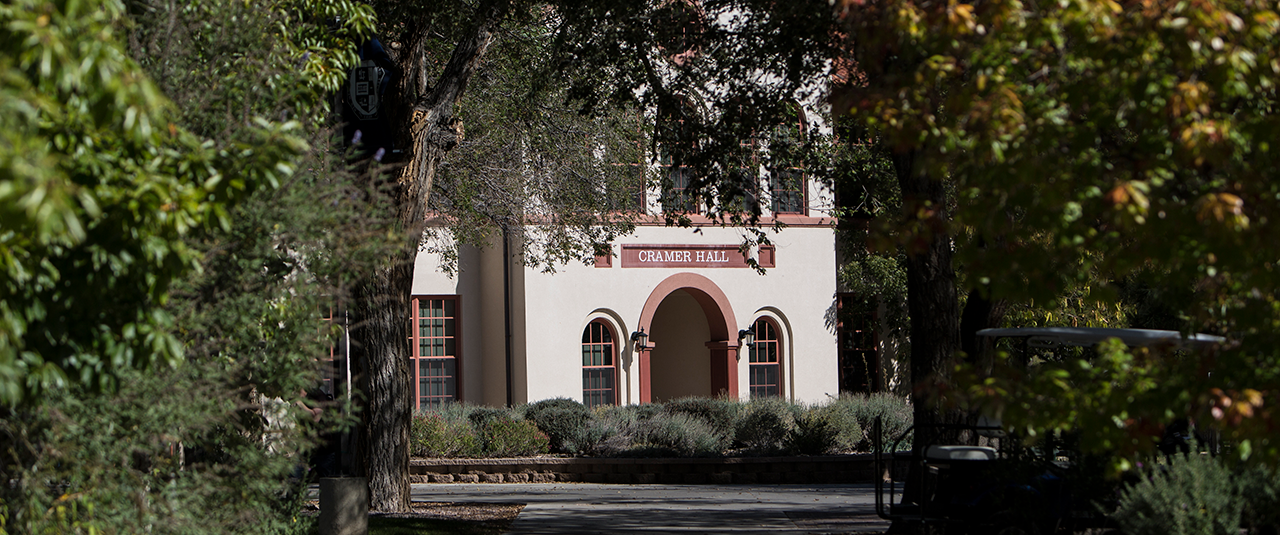 Department of Psychology and Education
Master of Science for Teachers
Ready to Apply?
Contact: Megha Khandelwal, PhD.
Email: megha.khandelwal@nmt.edu
Phone: 575-835-5470
Office: Cramer 131
MST Summary
To view or download a summary of the Master of Science for Teachers (MST) Program (printable format), click here.
Student Learning Outcomes
At the time of graduation, for an MST degree, our students should have:
1. Generate greater knowledge of Science, Technology, Engineering, and Mathematics (STEM) content
2. Demonstrate mastery of at least one area in STEM content
3. Demonstrate the ability to analyze research data and draw conclusions
4. Effectively communicate research findings orally and in writing
Course Info
To view the New Mexico Tech Graduate Catalog and the Program & Course Catalog, Click here.
History of the MST Program
History
The Master of Science for Teachers (MST) Program at the New Mexico Institute of Mining and Technology (NMT) was initiated in 1969 at the urging of then Governor of New Mexico, Jack Campbell. Governor Campbell recognized a serious need to improve precollege science and mathematics instruction in the state. He suggested a summer program of graduate level science and mathematics courses for high school teachers. NMT was approached for the program because of its recognized leadership in the fields of science and technology.
Mission Statement
Teacher enhancement - Training of teachers in STEM (Science, Technology, Engneering and Mathematics) content areas will enrich the classroom experience of students, with the expectation of increased math and science literacy of all students and increased student interest in STEM careers. This is especially true for pre-college and Advanced Placement curricula as MST courses emphasize current and updated information and teaching methods. Importantly, NMT faculty follow-up permits continued MST student and faculty interaction, thus sustaining and reinforcing concepts and information delivered during MST coursework. MST graduates have traditionally continued taking NMT courses as a means of staying up-to-date on advances in STEM.
Community outreach - As a public institution of higher education, New Mexico Tech has an obligation to serve the citizens of the state. The Master of Science for Teachers Program provides an opportunity for New Mexico Tech to provide high quality graduate science and math education to educators statewide and opens communication between NMT faculty, MST students and their students. This is especially important for MST students from rural areas and for teachers wishing to enhance their own course content and diversity.
Recruitment - Educators who participate in the Master of Science for Teachers Program are genuine spokespersons for New Mexico Tech, often encouraging their own students to attend the university following high school graduation. It is also significant that MST graduates are important liaisons, acting to promote the MST Program to other teachers.
Objectives and Goals
MST Program Objectives
To enhance the development of dynamic learning communities comprised of university faculty, MST students, and students of MST students.
To provide current, applicable Science, Technology, Engineering, and Mathematics (STEM) content to MST students, consistent with principles of effective practice in facilitating adult learning including the promotion of collaborative spirit among NMT faculty, students, and STEM professionals; the respect of students' uniqueness and separateness; provision of opportunities for the systemic and altering process of exploration and investigation, i.e. reflection on action, more exploration and investigation, more reflection on action; and last, the encouragement of self-directed learning that considers alternate ways of thinking, learning, and assessment.
To enhance classroom teaching and learning through the acquisition of in-depth STEM content knowledge and mastery of successful, effective pedagogical strategies and approaches.
To enhance the development of the abilities of MST students to apply vertically integrated curriculum through utilization of national teaching and content standards and Advanced Placement, thus contributing to the development of the educational pipeline carrying students to STEM careers.
To provide research opportunities for teacher-participants and their students in collaboration with university faculty.
To provide distance learning opportunities via webcasting and frequent on-line interaction between university faculty, teacher-participants, and their students.
MST Program Goals
Encourage MST students to incorporate MST experiences into curriculum development.
Provide access to innovative and current classroom, laboratory, and field experiences in science, mathematics, engineering, and technology.
Provide examples of applications of the subject matter to industrial, technological, and environmental problems of the real world.
Banweb 1st time Access
First Time Access to BanWeb
Canvas Access
Canvas Login
URL: https://nmt.instructure.com or learn.nmt.edu
USER NAME: student ID (9-digit 900#)
First time user PASSWORD: Date of Birth in YYYYMMDD format
If you know your 900# and your Tech email address but your DOB doesn't work for your password, click the "Don't know your password?" link and submit your Tech email address.
To change your Canvas password, login to Canvas and:
Click on your "profile picture" in the upper left
Click "Settings" link
Click the "Edit Settings" button on the right.
Click the "Change Password" box and fill in the password fields that appear.
You can also add an email address or other contact means (like SMS texts) on this screen, in addition to changing your notification preferences.
If you are still unable to login to Canvas, please contact ACT at act@nmt.edu or call 575-835-6700 (toll-free 866-644-4887).
Want to know more?
Visit the Canvas Student Getting Started Guide here:
Sample Independent Studies
Biology Sample IS "Discovery Learning Ecology Unit"
by Stephanie Mitchell
Chemistry Sample IS"Using Improvised Instructional Materials to Teach Chemical Methods"
by Dorothy Mensahl
Geology / Earth Science Sample IS "Effectiveness of the Integration of a STEM career awareness program in a regular Geology Class in Increasing Awareness and Knowledge of Geoscience"
by Geizi E. Llanes
Math Sample IS "Conic Sections in Context"
by Elizabeth Richardson
Physics Sample IS "A Puzzle Assembled"
by Carrie Gongaware
Misc Sample IS 01 "Teaching Science in Elementary School: Using Field Trips to Support Guided Inquiry Lessons"
by Karen F. Gram
Misc Sample IS 02 "Bridging the Gap between STEM Professionals and K-12 Education"
by Estike Gutierrez