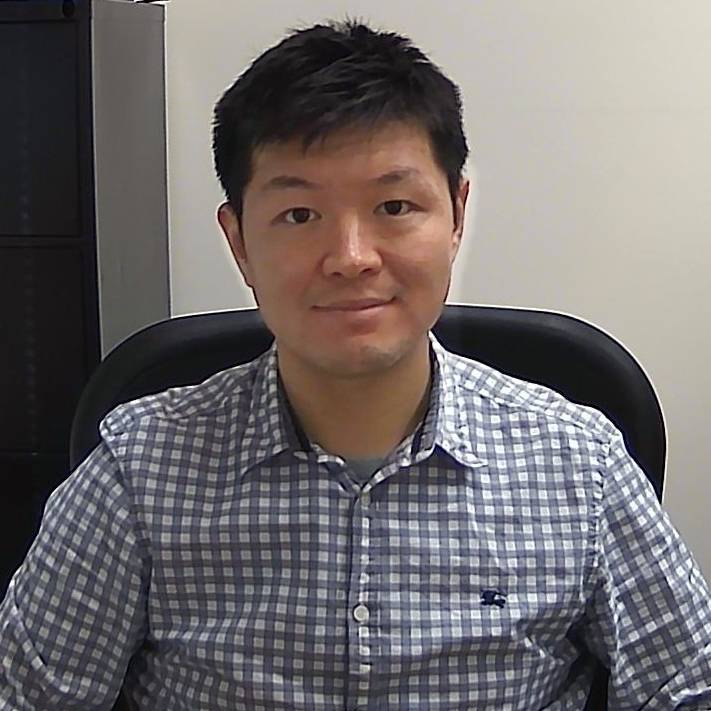 ---
Research Areas:
Soft Matter
Surface and Colloid Science
Materials and Nanotechnology
Biomimetics
Shin D., Huang T., Neibloom D., Bevan M. A., Frechette J., "Multifunctional Liquid Marble Compound Lenses", ACS applied materials and interfaces, 2019, 11, 34478-34486.
Shin D., Choi W.T., Lin H., Qu Z., Breedveld V., Meredith J. C., "Humidity-tolerant rate-dependent capillary viscous adhesion of bee-collected pollen fluids", Nature Communications, 2019, 10(1), 1379.
Yin T., Shin D., Frechette J., Colosqui C.E., Drazer G., "Dynamic effects on the mobilization of a deposited nanoparticle by a Moving Liquid-Liquid Interface", Physical Review Letters, 2018, 121(23), 238002.
Shin D., Meredith J.C., "Influence of surface topography on dry and wet adhesion", Advances in Polymer Science, 2017, 284, 19-50.
Goodwin W.B.*, Shin D.*, Sabo D., Zhang Z.J., Meredith J. C., Sandhage K.H., "Tunable multimodal adhesion of three-dimensional, nano-crystalline CoFe2O4 Pollen Replicas", Bioinspiration and Biomimetics, 2017, 12(6), 066009 (* Authors contributed equally).
Lin H., Allen M. C., Wu J., deGlee B. M., Shin D., Cai Y., ... and Meredith, J. C., "Bioenabled core/shell microparticles with tailored multimodal adhesion and optical Reflectivity", Chemistry of Materials, 2015, 27(21), 7321-7330.
Kim M. H., Iwuchukwu I. J., Wang Y., Shin D., Sanseverino J., and Frymier P., "An analysis of the performance of an anaerobic dual anode-chambered microbial fuel cell", Journal of Power Sources, 2011, 196(4), 1909-1914.
Shin D., Neibloom D., Bevan M. A., Frechette J., "Artificial Mosquito "Compound Eye" Lens with Tunable Multifunctionality By Liquid-Based Assembly Process.", AIChE Annual Meeting, 2019, Orlando, FL.
Shin D., Huang T., Neibloom D., Bevan M. A., Frechette J., "Bio-inspired Compound Eye with Tunable Multifunctionality by Multiphase Colloidal Assembly.", ACS Colloid and Surface Science Symposium, 2019, Atlanta, GA.
Shin D., Meredith J.C., "Multiphase Bee-collected Pollen Adhesives with Rate-tunable and Humidity-protective Functionality.", ACS Colloid and Surface Science Symposium, 2019, Atlanta, GA.
Shin D., Frechette J., "Morphogenic inspired assembly using particle-stabilized emulsions", ACS Colloid and Surface Science Symposium, 2018, State College, PA.
Shin D., "Lessons from Nature.", The 19th Mid-Atlantic Soft Matter Workshop, 2018, College Park, MD.
Shin D., Meredith J.C., "Bioinspired multiphase humidity- and rate-dependent capillary adhesives.", AIChE Annual Meeting, 2016, San Francisco, CA.
Shin D., Lin H., Meredith J.C., "Influence of pollen surface morphology on the wet adhesion.", Soft Matter Lunch and Posters, 2016, Atlanta, GA.
Shin D., Lin H., Meredith J.C., "Influence of pollen surface morphology on the pressure sensitive adhesion.", 2015 Pressure Sensitive Tape Council, 2015, Baltimore, MD
Shin D., Lin H., Meredith J.C., "Influence of fine-scale surface morphology of micro-particle on wet adhesive mechanism.", AIChE Annual Meeting, 2015, Salt Lake City, UT
Shin D., Goodwin W.B., Sandhage K.H., Meredith J.C., "Multicomponent magnetic pollen replicas: micro/nanostructured 3-D particles with tunable short- and long-Range (multimodal) interactions", Gordon Research Conferences, 2014, Newry, ME
Shin D., Goodwin W.B., Sandhage K.H., Meredith J.C., "Quantitative analysis of iron oxide pollen replica short- and long-range interaction.", AIChE Annual Meeting, 2014, Atlanta, GA