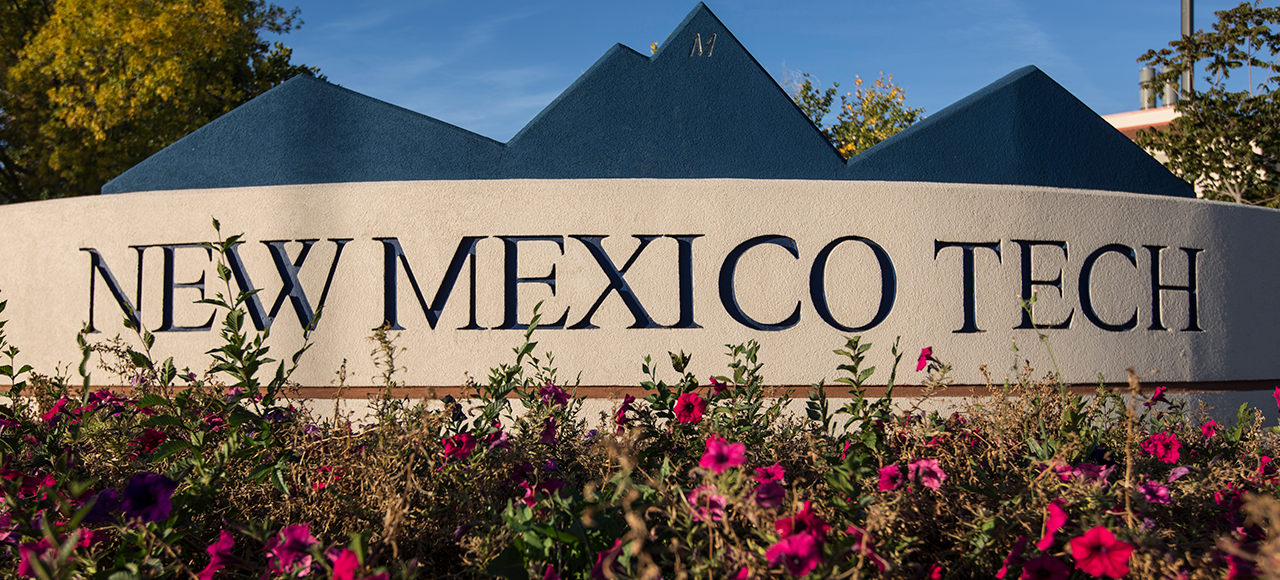 Student and Faculty Resources
First-Year Students
Advising Learning Outcomes for New (First-Year) Students
Know the role of the advisor and the advisee
Know the first-year advising timeline and important academic year deadlines
Know how to find and use key resources developed to aid in advising
Engage in NMT communication
Research and make informed decisions about majors and minors
This page covers various aspects of starting at New Mexico Tech as a first-year student.
NMT Accounts and Passwords
NMT Academic (Computer) Account (aka TCC or ITC account)
Knowing and Understanding Upcoming Deadlines
Remembering every college deadline can be difficult, so we have compiled a list of important deadlines that ALL students should know. These dates and deadlines are extremely important to help you get a great start at Tech. If you have any questions regarding these deadlines, please contact OSL staff at the OSL.
Move-in/Move-out Days (Campus Housing)
Communicating With Your Advisor
Communicating with your Faculty Advisor is extremely important and very helpful for your academic success at NMT. Incoming new students are notified through their NMT email account of their advisor's name and contact information. It is important to familiarize yourself with your advisor and who they are so you can feel comfortable approaching them for help with academic and career questions.
Below is a list of items students should keep in mind when communicating with their advisor:
Be prepared. Don't expect your advisor to schedule your classes for you. You should approach your advisor with questions about schedule/course recommendations.
Ask questions. Your advisor is there to help you understand more about your degree, what career options may be of interest, and how to accomplish your academic goals.
Schedule a meeting time. Try to meet with your advisor in person. The better they know you, the more they are able to help you. If you are unable to meet with them in person before the semester starts, email correspondance is acceptable, but try to schedule a meeting after the semester starts.
Understand why you're there. Don't meet with your advisor just "because you have to." When you meet with your advisor, understand why you're there and what you came to accomplish.
If, for some reason, you are unable to reach your advisor, contact the Department Chair or the Department Secretary. Usually they will be able to help you with any issues you may have, or they can put you in contact with your advisor.
If all else fails, contact OSL staff. They will help you get you in touch with your advisor, the chair, or a temporary advisor, if necessary.
Financial Aid
To visit the Financial Aid page, click here.
New Mexico Tech offers Financial Aid, in the form of scholarships, grants, or loans, to any eligible student who needs it. NMT accepts external scholarships, allowing students to bring financial aid from external funding sources. NMT also offers a variety of University Scholarships based on academic performance for both current and new incoming students.
Housing Options
Visit the Residential Life page here. You can find housing options, rates, requirements, and "what to bring/what not to bring" lists there.
NMT Residential Life offers all students university housing both on and off campus. There are two housing styles: dorms and apartments. Dorms have either community or suite-style bathrooms. Apartments are available both on and off campus. First-year residents are not required to live in NMT student housing, however it is highly recommended as it allows you to become more familiar with the NMT campus and your peers.
Housing assignments are prioritized in order by when the housing deposit was received - so submit your housing application sooner, rather than later, if you want to live in student housing.
It is mandatory for all undergraduate students living in NMT housing to purchase a Meal Plan - various levels and combinations are available.
Schedule Planning - Options & Tools
Schedule of Classes
The NMT Schedule of Classes lists all the courses that will be offered in the upcoming semester.
Program and Course Catalog
The 2017-2018 Course Catalog includes all current degree requirements, course offerings, and pre-/co-requisites for every class.
Humanities and Social Sciences
If you're looking for a Social Science or Humanities course, there are many options available in the Banweb Class Schedule Listings under multiple categories: Art History, Communication, Economics, English, German, History, Humanaities, Music, Philosophy, Social Science, Spanish, Technical Communication, and Theater.
Fine arts, Physical Recreation, and Music Options
Need to maintain some balance in your academic load? Need a creative or physical outlet? Need one more credit (or 2 or 3 more credits that aren't SS/HUMA) for a full course load? Check out the offerings under the Physical Recreation, Fine Arts, Music, and Certification categories in the Schedule of Classes listings.
Beanweb Schedule Planner
New! The Beanweb schedule planner program was developed by a former NMT student. It is ONLY for planning your schedule, NOT registering for classes (see the "Registering Online with Banweb" section). Check it out - it may be helpful!
Notice: https://beanweb.us/ is a Banweb scheduling tool developed by a NMT alumnus. Students are welcome to use Beanweb with the understanding that it is not officially affiliated with SunGard Banner, Banweb, or other Ellucian software products. NMT does not maintain or provide technical support for Beanweb. Banweb is the official website for the NMT class schedule.
Learning Communities
Learning Communities (LLCs)
The LLC Program is designed to give first-year (new or transfer) students the opportunity to participate in research most undergraduates normally wouldn't be able to their first semester. Each Learning Community project has a small cohort (~20) of students who participate in a project-based, hands-on research/design project overseen by a faculty member. Students in LLCs form lasting friendships and relationships with peers and faculty, increasing research or design opportunities throughout their undergraduate degree program.
To visit the LLC page, with information on this year's projects and an application form, click here.
Registering Online With Banweb
APIN First!
Remember - you must have submitted your proposed schedule to your faculty advisor for approval before you try to register. Once your advisor approves your classes, he or she will provide your APIN (Alternate PIN) that you need as a second-level password in Banweb to register online. Every semester's APIN is different!
Registering Online
Navigating the NMT Banweb online registration system can be confusing the first few times. To help, a step-by-step guide for registering online is available from the Registrar.
Registration Errors
If you get an error code you don't understand ("Prereq error? I have the prereq!"), check this list of Banweb Registration Error Codes for a possible explanation. If you're not able to get it figured out and fixed, or the error isn't on the list, contact OSL staff or staff in the Registrar's Office for help.