College Choice Ranks NMT No. 1 For Petroleum Engineering
March 26, 2018
---
Online magazine ranks New Mexico Tech ahead of larger schools such as Stanford, Texas, and Penn State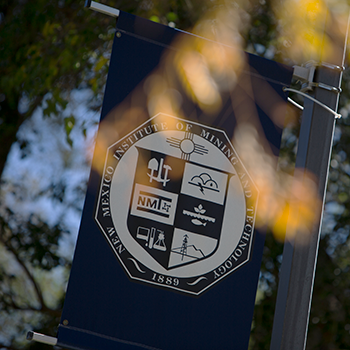 SOCORRO, N.M. – College Choice has issued its 2018 rankings of Petroleum Engineering Departments – and New Mexico Tech tops the list with a perfect score of 100.
Tech tops larger schools in the rankings Colorado School of Mines (No. 2) and Stanford University (No. 3). Other top 10 schools include Texas A&M, University of Texas, and Penn State.
Dr. Tom Engler, professor of Petroleum Engineering, said the new rankings confirm what industry professionals have known forever – NMT graduates enter the workforce prepared to deal with nearly any situation.
"We are small enough – even though we are large – that we know our students and give them more attention," Engler said. "Some of those big schools have petroleum classes with hundreds of students."
For the complete report, click here:
https://www.collegechoice.net/rankings/best-petroleum-engineering-degrees/
The website ranks programs by the "College Choice Score," which is computed based on each school's reputation in the field and its return on investment. The end result is a list of schools that balance cost, reputation, and, ultimately, what they can do for students. The rankings are based on a few important sources. The first source is actual college freshman polled during a nationwide survey published by the Higher Education Research Institute at UCLA.
These students rated academic reputation, financial aid offerings, overall cost of school, and the survey also took into account graduate success rates on the post-college job market. These factors were weighed equally alongside data from other publicly available sources, including U.S. News & World Report, the National Center for Education Statistics, and PayScale.com.
Engler said New Mexico Tech's rankings are also influenced by the finer details of the program, such as having faculty teaching all classes (as opposed to graduate students), and the rigorous design clinic.
"Our senior design clinic is a little more intense, a little more designed toward understanding the entire system of drilling, reservoir and economics," he said. "Our projects are tied to an industry partner who acts as a mentor. We have industry people evaluating final reports, products, and presentations. Our goal is to prepare them for real world industry and that's our advantage."
"Our projects are real," Engler said. "We make students figure it out. If you make it real, students see it as real and they do more work."
The Petroleum and Natural Gas Engineering Department is one of the oldest programs at NMT, launching in 1938. In the early 2000s, the program was among the smallest on campus, with less than 25 students as recently as 2006. The department has grown rapidly in recent years, jumping to 61 students in 2010, and then 165 in 2015. The department awarded only six bachelor's degrees in 2010, but awarded 46 degrees in 2017.
– NMT –