Smart Asset, Niche Websites Give NMT Top Grades
September 6, 2018
---
Rankings Deem Tech Tops in N.M. and Competitive Nationwide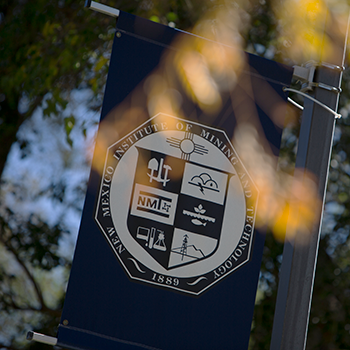 SOCORRO, N.M. – New Mexico Tech is getting more publicity from national college ranking systems.
The Smart Asset website ranks NMT as the top school in New Mexico and the No. 50 school in the nation. Niche.com gave NMT an A- grade as the top school in the state, and ranked the Physics Department as No. 38 nationally.
Smart Asset specifically rates universities by value. "Earning a college degree can increase your skill set, job prospects and net worth. But with rising college costs, where you choose to get that degree from can make a big difference. SmartAsset looked at five factors to determine the best value colleges and universities: tuition, student living costs, scholarship and grant offerings, retention rate and starting salary."
Smart Asset's data points include an average starting salary of $60,400 for NMT grads, well above the national average of $48,542.
Click here for the Smart Asset rankings of New Mexico universities.
Niche also ranked NMT nationally in the following categories:
#65 Best Small College (out of 997)
#72 Top Public University (out of 672)
#84 Colleges with the Best Academics (out of 1,591)
#186 Colleges with Best Professors (out of 1,615)
#282 Best Value Colleges (out of 1,590)
Niche ranked the following academic programs in the top 250:
#108 Best college for engineering
#109 Best college for environmental science
#119 Best college for math
#130 Best college for computer science
#218 best college for biology
Click here for the New Mexico Tech profile on Niche.com.
New Mexico Tech was also recently dubbed a "Hidden Gem in the Southwest" one of 25 such schools to receive kudos. The College Raptor website said, "The New Mexico Institute of Mining and Technology's most commonly chosen subjects all surround engineering: mechanical, petroleum, electrical and electronics, and chemical. However, it is fairly difficult to get into this New Mexico school: Only 22% of applicants are accepted. Out of those students, 91% went on to attend."
Click here for the NMT page on College Raptor.
– NMT –