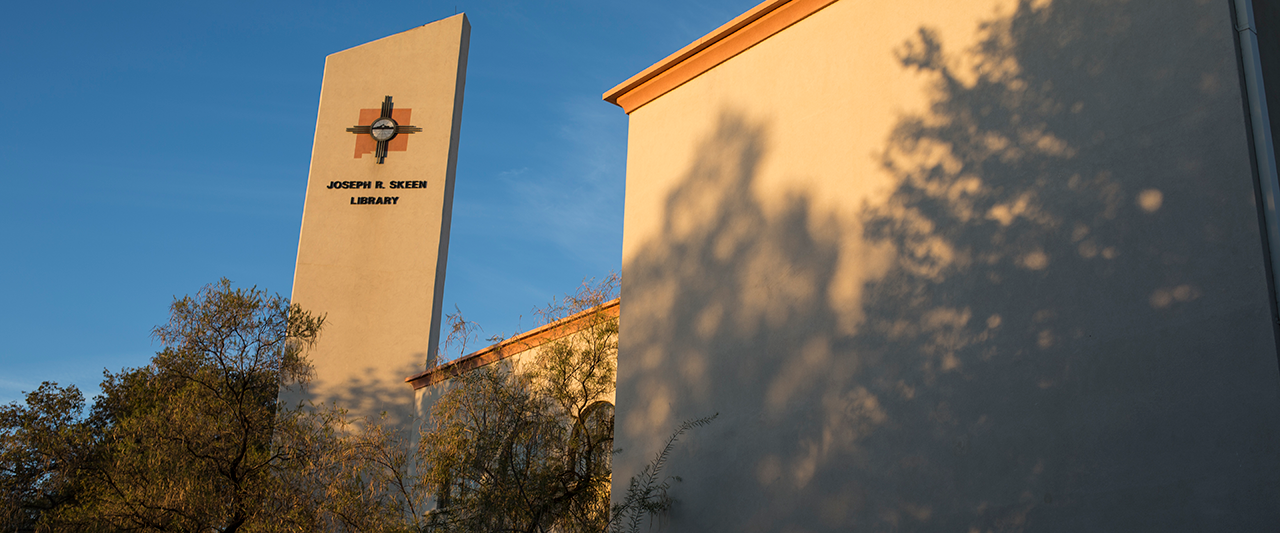 Skeen Library
Interlibrary Loan
The purpose of Interlibrary Loan is to assist in the research and information needs of Tech students, staff and faculty by obtaining materials which are not held at NMT Library. Interlibrary Loan service is available to NMT students, staff, and faculty with a vaild Tech ID and a current Library Patron Record.
Log in to the library patron portal with your current library credentials.
You will still be able to login to ILLiad, but you will not be able to place new requests.
If you do not have a library account please contact the help desk or call 575-835-5614.
If you have a library account but don't remember your password you can request a password reset.
Contact Interlibrary Loan
Phone: 575-835-6600
Fax: 575-835-5754
Email: illdept@nmt.edu
Office Hours: Monday-Friday 9AM-5PM