Have a Happy 49ers!!
October 19th, 2018
---
This week's colloquium is by Dr. Daniel Apai, Univ. of AZ (Host: RMJ)
News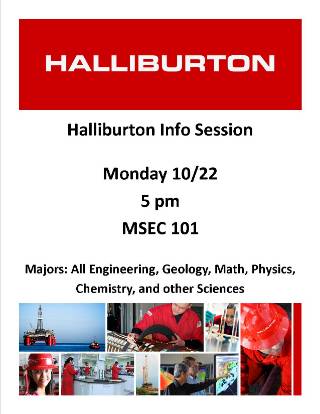 Dr. Fuchs is looking for a graduate student that would be a part of a new and exciting atmospheric field campaign OTREC. Please check the details

here.
Dr. Kenneth Minschwaner is the Physics Department's Marv Wilkening Endowed Professor.
Dr. David J. Raymond (AMS 2017

Jule G. Charney Award

winner) is participating with his former student Dr. Zeljka Fuchs in a new field program with NSF. Read more about this

here.
Please make sure you're signed up to receive the TECH emergency notifications.

New Mexico Tech's

RAVE

Emergency

Alert

System will reach students via cell phone voice and text and also via email.

Monday October 22nd, 6:00 - 7:30pm - Overview of LaTeX, the LaTeX thesis template, and some helpful tips and tricks!

We have several LaTeX gurus available to help get you set up and answer any questions.

This workshop is free, but please register here:

https://nmt.libcal.com/ event/4648483

*Bring your laptop!
---
---
Colloquium
Exploring Small Worlds Beyond the Solar System:
Sub-neptunes, Super-Earths, and Exo-Earths
The exciting progress on the detection and characterization of small extrasolar planets is opening a new window on sub-neptunian worlds, providing our first glance into the diversity of a planet population that is not well represented in the Solar System. In this talk I will combine our recent results on exoplanet population statistics with our work on the properties of individual planets (including GJ1214b, TRAPPIST-1bcdefg, and Proxima b) to explore the small exoplanet population, with particular focus on the characterization of habitable zone rocky planets, and some of the astrophysical challenges to their characterization.
Thursday, October 25, 2018
4 pm -Workman 101
---