News and Colloquium
September 13, 2019
---
The next colloquium will be September 19, 2019 in Workman 101 by Dr. D. C. Sessions of the New Mexico Institute of Minging and Technology.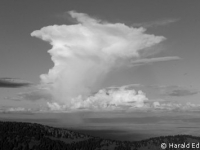 News
Welcome back New Mexico Tech Department of Physics for the 2019/2020 school year! Use this page to stay up to date on important events and upcoming colloquia in the Physics Department.
The New Mexico Tech Physics Department has been ranked 39th by College Factual out of 263 schools for Physics! Read more about it here.
---
---
Physics Colloquium
D. C. Sessions

New Mexico Institute of Mining and Technology
Department of Physics

Patents From The Lab Up

For many, the path from idea to an issued patent is unexplored territory. Since the 1980 Bayh-Dole Act it has become more important for academics to be at least somewhat prepared to interact with the patent system. This presentation describes key landmarks on a common path, including steps before and after engaging with the formal patent process. Included are the preparations that assist the potential inventor prior to setting to travel that path and some of the strange customs of the natives inhabiting the territory. This is not, however, a detailed trail map, but rather a general description from personal experience across four different companies and as many decades.
Thursday, 19 September 2019
Workman 101
---